From the good folks at Halo (reported on by our own Caroline Golon) we have some fascinating stats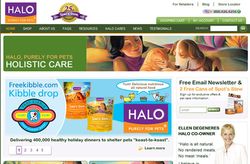 worth sharing.
Halo, Purely for Pets (it's all natural, holistic food – in case you didn't know), surveyed over 1000 pet parents and this is a tiny bit of their results:
88.7% of pet parents plan to help their pets get more exercise. Here's how:
62.4% – more walks
68.3% – play with them more
30.3% – find a new game to play
2.9% – take a Doga class
1.9% – get into extreme sports
20.2% – go to the dog park more often
15.8% – run my cat up and down stairs
 And, on weight loss….
45.9% plan to help their pets lose weight in 2012 by:
44.8% – feed better quality food
35.1% – feed less food
34% – give fewer treats
33% – give more nutritious treats
68.7% – get more exercise
10.9% – plan a program with their vet
I love this – New tricks: 48.1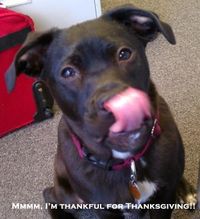 % plan to teach their pets new tricks this coming year. Hmmm… would love
to hear WHAT new tricks. We're struggling just trying to teach Emily to fetch a frisbee. 
According to the survey results, "The biggest response was – Pet parents would like to spend more time
with their pets and love them even more than they did in 2011!"
Now, I can get behind that, how about you?