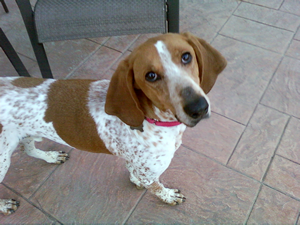 by:Carol Bryant
Is there anything more frustrating than trying to get something done online and the step-by-step instructions are less than intuitive? Personally, I love a step-by-step video of how to get something done.
I turn to YouTube for just about everything: Most recently to find an app on my new Android tablet that would allow me to read PDFs. For you, maybe you want to get more engaged in the BlogPaws Community or so desperately want to jump into a blog hop, but have no idea where to start.
BlogPaws is growing and evolving, and always we have the needs and desires of our members in mind. You asked for videos and how to's and we've listened. Check it out:
Every Wednesday, BlogPaws hosts a blog hop. At least weekly, I receive an email asking me how to get more involved or what the heck a blog hop entails. They are easy, fun, and engaging ways to connect with other pet bloggers and grow your traffic. It is really easy to do but it can be tricky for some. Here's a step by step you can refer to for Blog Hops and Wordless Wednesday:
Not too sure where to begin in the BlogPaws Community or want to dive in and have some trepidation? Not to fear, here's a short and sweet primer video to walk you through and welcome you to the BlogPaws Community:
Do you wonder what goes on at BlogPaws Conferences and wish someone would roam around with a video camera to give you a taste? Ta-da!
We make tv rounds, too, and check out a video we did on News12CT, featuring me and my pooch:
As you can see, BlogPaws is oh so much more than a conference, and we pride ourselves on many levels for many things to all pet bloggers and microbloggers who want to forge ahead.
As a final tip, if you are looking for an interesting way to spice up your pet blog, considering adding video to it. Show your reader a product in action, take them on vacation with you, get involved at your local shelter and show us pets that need a home.
Sometimes, a picture or video is truly worth 1,000 words.