This morning I was a guest on a Blogtalk Radio show hosted by Zane Safrit. We'll post it on our Buzz Page, but I thought I'd talk about one piece of it here. Zane is an old BFF of mine. He's smart – both about business and social media, so I was delighted to be on his show.
The show is about us – about BlogPaws. In a sense, it's about you – the BlogPaws Community. It's about what Caroline and I are doing to promote BlogPaws West, always striving to make sure we stay true to our core: aiding bloggers in learning how to use social media, especially their blogs, better. We don't do it alone, of course. Tom's focus is on supporting all of you and supporting me and Caroline. All of this was discussed in the show, today. 
Creating a successful start-up is no easy task, as I am sure many of you can attest to. Zane asked me one question about being the co-founder of a start-up that I thought was very relevant to our purpose at BlogPaws. He said, "You and your partners are essentially driving a start-up. You're passionate, transparently passionate…and people are gathering around. What three things would you tell other people who are considering a start-up, about how to do it?"
My answer? "Just do it." While I understand and believe in planning – we did not "plan" BlogPaws. It just happened. Of course, thought went into it – from questions our pet blogger friends asked us, and questions pet brands were asking us, and our experiences at other blogging conferences. But, we didn't stop and create a business plan and wonder how to do it. We just opened the door, stepped through it, and got moving.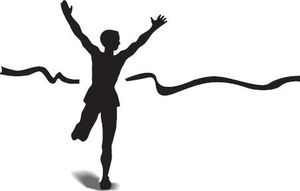 I told Zane that without "action," you can't move forward. Without moving forward, you can't accomplish goals. Without taking risks, performing tasks that you may have no experience doing, and being willing to take that risk that you might fail, you cannot be successful.
I'm a fan of "do what needs doing" and "risk brings reward." We do what needs doing. If we are totally clueless, we get help. We spend a lot of time listening and asking questions. Then, we act. Movement works. Knowing your destination helps. But, you don't really have to know how you're going to reach the destination. You don't have to "map" it. You have to get moving, and take the potholes, the summer days, the rain, the traffic lights, the sharp turns, and the sometimes smooth sailing, in stride.
So, I hope you'll listen to the interview. But, more importantly, I wonder…Are you still "contemplating" your start-up venture? Are you still wondering how to do it? Are you still making lists, calling friends and family, sitting at your desk reading article after article on what to do next? Do you have a destination in mind, but you're afraid to get in the car and turn the key?
Do it. Act on your desire to be whatever it is you want to be. If you take a wrong turn, figure it out. If you hit a pothole, get over it. If you want to succeed, choose to succeed.