Oh say can you save??? Indeed, as the sky lights up for fourth of July, the entire BlogPaws family and team wishes you a great holiday!
How about some cost savings ideas to pinch pennies in your household? We all want to save, and what better time to start than now? Pinching pet pennies adds up to dollars
saved while making "sense," especially during tough economic times. Most of us
love saving money, and with these tips, pet parents can save big:
Paw Protection: Pet health insurance is
becoming a wise investment for millions, particularly when an unexpected
illness or emergency occurs. Peace of mind is priceless, so having insurance in
place and/or a pet emergency fund proves valuable when most needed. Ask about
limitations and any pre-existing exclusions first.
Pack a "Paw-nik" Basket: Social media unites
but real-life canine connections are fun and necessary to strengthen
relationships with our dogs and other pets. An afternoon at the park with a Frisbee,
sandwiches, and your pet's favorite treats is like Disneyland. Put the
electronic devices in "hibernate" mode, skip the restaurant, and spend an
afternoon away with man's (and woman's) best friend.
Diet Delicacies: Check online or with your
favorite pet supply store to see if your pet's brand of dog food has an
associated coupon or frequent buyer plan available (example: buy 10 bags, get
the 11th free). Never switch diets abruptly or for temporary cost
savings. Diets that are suddenly changed and/or are inferior in quality can
ultimately lead to digestive issues or worse in the long run.

Snack Savings: Pet supply superstores along
with your neighborhood favorite shops often have sales, coupons, and deals on your pets' favorite snacks. Ask about their next sale, event, or cost savings on
treats. Many pet supply stores allow dogs inside, so yoru pet's sniffer will be in
high gear as he waits for the rewards.
Prescription Price Chopping: Joining a
warehouse club may have more rewards than bulk savings. Some clubs and
pharmacies are filling pet prescriptions, many of which are generic and
discounted.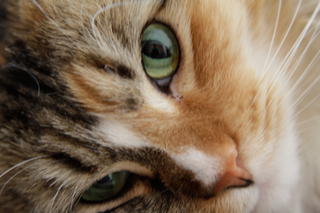 Rainy Day Rover: Celebrate and start a piggy
bank for a special dog-friendly trip. Grandma was right: A dollar saved is a
dollar earned, especially when the year is up and the vacation goal is met.
Using these tips, pet parents can fetch savings and not sacrifice on the wants
and needs of a healthy, happy pooch.
Got a cost savings tip? Dish below, we're all ears!