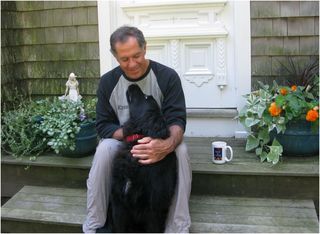 By: Carol Bryant
Did you ever have thoughts of seeing your words in print (and the e-form, which lives on forever)? Perhaps, as Robbi Hess shared, turning your blog into a book? Now hold that thought.
What if you could meet, in person, Simon & Schuster renowned New York Times best-selling author of titles such as The Dog Who Knew Too Much, To Fetch a Thief, and Thereby Hangs a Tail, Spencer Quinn...oh yes, along with Penny Sansevieri,founder of Author Marketing Experts (AME), which has  has promoted authors online, getting them the publicity and media coverage they deserve for over 10 years. But wait, there's more…

Published author, Dorothy Hearst, will make a return visit to BlogPaws and be a part of How to Get Your Book Published, just one of the many sessions at the 2012 BlogPaws conference in June.
In a three-part series this week on the BlogPaws blog, we'll be going behind the scenes to find out more about this trio of dynamos, what they plan to share with attendees, and some "bet you didn't know" fun facts about each. Let's kick off with Spencer Quinn!
Spencer Quinn, aka Peter Abrahams, is from Cape Cod, Massachusetts and this is his first time at BlogPaws.
What does he hope people gain by attending his session? "First, I'm hoping that people will realize there's tons of fun to be had in establishing a dog-themed, dog-oriented and even, in my case, a dog-voiced online presence. There's so much pleasure to be had in encountering others to whom dogs mean so much. Second, I plan to talk about the techniques of online brand building in support of a published product, in this case my Chet and Bernie mystery series. I'll also talk about how to handle – in the nicest way – the occasional unruly online follower. (It can be like herding cats, if you'll excuse the expression.)"
What  does Spencer anticipate in attending BlogPaws? "I anticipate meeting other members of the blogging/dog community, and hope to learn a lot from them. I'm also hoping to see lots of dogs."
Does Spencer have pets? "Yes! Audrey is 6 yrs. and Pearl is 9 months."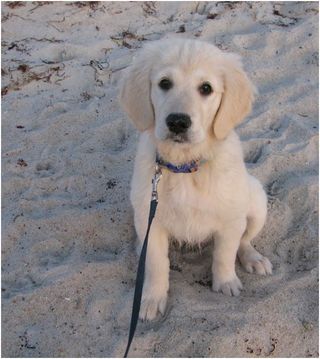 Just for fun, what is something about you people would be surprised to learn? "I drowned once and was brought back to life. Most people who know me are okay with still having me around."
How To Connect with Spencer:
Chet the Dog website, Chet the Dog on Facebook, On Twitter, and on Simon & Schuster.
Sign up for BlogPaws 2012 and meet Spencer in person. See you there!