by: Carol Bryant, BlogPaws' PR Manager
Lisa
Taron loves dogs. How many of us can relate to that sentiment?
A
repeat BlogPaws conference attendee and bundle of enthusiasm and knowledge, Taron
is on the fast track to becoming a professional pet blogger. In an effort to
continue providing BlogPaws' community members with real life info and "those
who have been there, done that, and continue to pursue their blogging dreams,"
here's an inside look from one "ins-paw-rational" lady, who is announcing a new
venture here on BlogPaws. Read on:

"I
have two major passions that define my blogging "path," Lisa shares. " One is
the incredible bond that people have with their pets and animals in
general.  Stories and features that celebrate this bond is one part of my
blog.  My other passion is to recognize and support enthusiastic pet-loving
entrepreneurs who have pet products and services that I believe in.  I
love to see people succeed and helping them to reach other pet-lovers through
my blog makes me happy."
Taron
recently changed her blog name, a big step for a well-established dynamo in the
pet blogging world. "I have changed my blog name from The Pet Book Lady to The
Pet Blog Lady.  I first started blogging in 2007 as a way to
encourage people to create projects about their pets using my online printing
and digital scrapbooking business  http://www.MakeBooksOnline.com   
(Hence the name Pet Book Lady)," she shares. "What I didn't expect was to
totally fall in love with blogging itself.  What started off as a way to
promote my book-making business, has grown into so much more.  I still
have my online printing business but my passion and focus has now fully turned
to blogging.  My blog focuses on the amazing bond between people and their
pets, along with product reviews and features."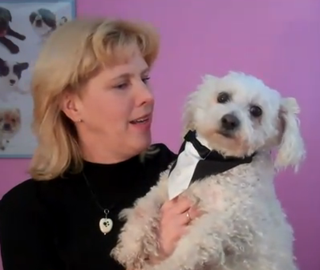 Taron
plans to make a decent living as a blogger because she loves doing it. She
would do this regardless of the money and she hopes to speak at a blogging
conference someday. Being able to blog full-time would be flexibility to travel
and she says that really appeals to her. Where would she go?
"To
pet blogging and pet product trade shows, but of course!" (we can relate,
Lisa!)
Lisa
has really grown over these past few years, and those who know her and have met
her can attest to this. She is enthusiastic and knowledgable with a wit sharp
enough to slice through steel.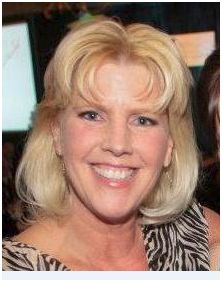 Where
does she go when she wants to learn and what resources does Lisa use? "The
Blogpaws website and Blogpaws community offers volumes of excellent information
on how to hone the art of blogging (and I do believe it is a form of art)," she
muses. " I also have two resource books I use;  Professional Blogging for
Dummies (love it!) and Start your Own Blogging Business by Entrepreneur
Press.  I still have so much to learn and am enjoying the challenge, as
steep as it may be. "
Connect
with Lisa in the BlogPaws online community and follow her and her road to
blogging success at:
http://www.Twitter.com/thepetbooklady 
(can't change hertwitter handle with 18,000 peeps, she says)