guest post by Chloe DiVita
Rewind 8 weeks and I was getting ready to head to FL for the Global Pet Expo. At that point I really had no idea what I was in store for. I knew FL. Pack for summer outside and winter inside. But, a huge Expo with over 2300 booths, I had no idea what to expect.
Now that it has come and gone I can confidently say, "It was one of the most enjoyably, overwhelming experiences I've ever had." I still feel brain overload when I start to think about all the people I met and the products I saw. And to know that there were many things I never had a chance to see pushes my brain to that near explosion point.
If you've already been over to Start the Change, then this post looks awfully familiar, and you've read my top 5 product items list. If you haven't, what are you waiting for? There are some pretty cool things you shouldn't miss!
To continue on, here are my top 5 non-product things that either impressed or excited me while at the Global Pet Expo.
In no particular order:
Best car – because I really want a Smart Car…kinda like how I want a new snowboard: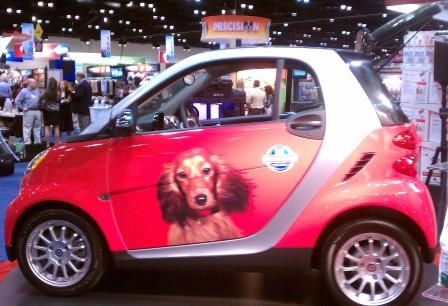 Best area to take a break in – It's probably no coincidence that blue and white were my wedding colors, and I have no doubt there was more going on here than just taking breaks!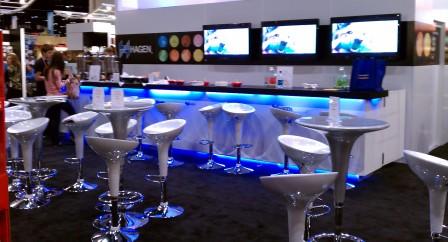 Best pile of puppies – come to think of it, all piles of puppies are the best!
Best impersonation of the famous Snotface – although, Snotface is definitely a one and only!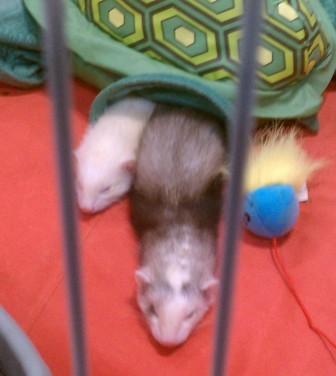 And last, but definitely not least, best surfing dog, Tillman – because he's Tillman.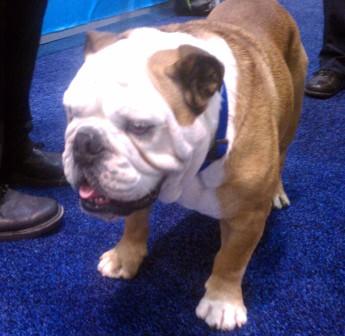 With 238,000 square feet of exhibit space, it's safe to say there is plenty that I missed. Where you there? What were your favorite things?