Guest post by Blog Manager Robbi Hess
I'm not sure about you, but I don't write all of my blog posts for My Divas' site with the idea in mind of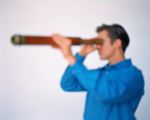 getting Google to love me. Sure it's nice when your name and your posts are at the top of the first page when you're searching yourself, but writing my every post with an idea in mind of needing to be top of the page would take away my love of blogging. 
Here are a few tips for your pet blogging posts that you should be able to easily incorporate and thereby earn yourself some Google love:
Be original. The more original your content the better your ranking will be. Google (and frankly, your readers) don't like recycled content. If you plan to reuse your writing rather than reinventing the wheel, make certain you at least rewrite it to update the content a bit, use different keywords and rework the intro paragraphs. 
Are you providing content that your readers want or need? If there's a pet trend (recent food recalls come to mind) can you blog about that and offer a different perspective? Interview a source? Talk to someone who makes homemade food or dog treats and use that as a way to jump on the trend but put your own unique take on it. 
Do you spell check your posts? Are you making certain your paragraphs are grammatically correct and well-edited? Regardless of where you write — in print or online — you need to put your best writing forth. Nothing turns a reader off and diminishes your authority on the subject by having glaring errors in your text. If I can't count on you to use the correct "your, you're, there, their or they're" how will I know if the other info you're giving me is accurate? 
These tips are easy to work into your writing and can help build your pet authority. You will certainly want to work in keywords — where they flow naturally — as a way to help build your search rankings and set you apart as an authority in your particular subject area, but use them when they: make sense and don't interrupt the natural flow of your blog post.