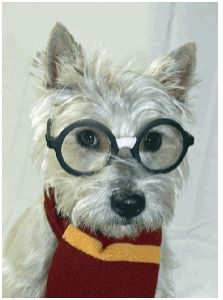 by Carol Bryant
Dogs and cats and ferrets…oh my (and more). BlogPaws has always been pet-friendly, and this year's conference is no exception. BlogPaws is a year-round community for pet lovers, bloggers, microbloggers, and brands that celebrates and educates in person, too.
When we invited Hairy Putter to come to BlogPaws in Salt Lake City, we never imagined what was going through that adorable puppy thought process of his. Let Hairy show you how it's done and be sure to meet him (and the other "paw-tacular" guests attending) in June. Oh Hairy…
Be sure to join us in Salt Lake City June 21 – June 23.
Here's a complete FAQ about BlogPaws.