Post by Blog Manager Robbi Hess
Twitter chats, photo contests, recently released newsletters and more.Whew! So much goes on in a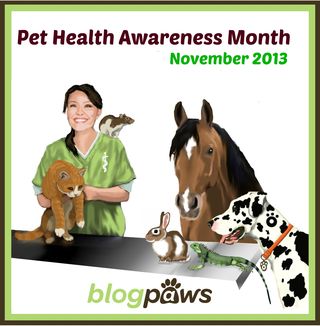 week at BlogPaws and if you're not a member of the BlogPaws Community, haven't signed up for the newsletter (the sign up box is on the site homepage)  or read the posts regularly you could be missing out! 
First things first. In case you missed our rocking Twitter #BlogPawsChat on Tuesday night, with Natural Solutions for Life, we chatted about their product, Natural Stride (Check them out on twitter with the hashtag #NaturalStride). The company manufactures supplements for both humans and dogs and are offering a 20% off coupon on purchases made through November, 19, 2013. Use code "BlogPaws" at checkout. Also, take a peek at their chart that shows how not all dog joint supplements are created equally. 
We made a new addition to our BlogPaws Learning Lab where we show you how to Code Your Own "Tweet-This" icon and also tell you why you'd want to code your own tweet. 
Stay tuned because we will be unveiling a brand new website in the near future. Rumor has it, we may also be running contests related to BlogPaws 2014. Don't forget to register (or give a registration as a gift). We sold out last year and you don't want to miss out!