by Yvonne DiVita
A few events this weekend have inspired me to post about honesty. Remember your teachers and your parents telling you, "Honesty is the best policy," when you were young? Remember your Mom or Dad saying, "Just tell the truth and you won't get in so much trouble." ? I do.
In reality, sometimes honesty is scary. You want to tell your best friend that her new hairdo is… awful, but do you? I doubt it. You fudge and say things like, "Well, it's new and different, isn't it?" When your sister sends you her term paper and wants your opinion, you bite your tongue rather than say, "Did you write this in your sleep?" Of course, you correct any spelling errors or grammer goofs, but you don't tell her it's not well done (unless you're really strong and she really needs it to be an A paper).
It's a fact of life that we all tell 'little white lies' in our daily lives. When you do that online, on your blog or someone else's,it can backfire on you. Here's why…
Bloggers are considered citizen journalists. That title is an important one. It says bloggers have a duty to perform, every time they blog. Mind you, not all blogs are embued with this title. But, in this age of customer connections such as Facebook, Twitter and other social media group gatherings, the world looks at your blog and expects the story you tell to be truthful – and honest. In reviews, in covering activities of others, in commenting on something you've read that you think if wrong – or, bends the truth. By the way, truth and honesty aren't always the same thing.
Truthful means conveying the facts and citing your sources. Honest means telling me if it's your opinion or not. Truthful means supporting your facts with research. Honest means admitting when you can't find the right research or admitting when your facts are anecdotal (characterized by or given to telling anecdotes). Truthful means putting your name on the post, supporting your writing by letting the world know you are the author of this blog post. Honest means accepting the results of what you've written – good or bad. Truth can be bent – by little while lies. Honesty cannot. This is my opinion.
We see a lot of anonymity online and it rankles a lot of people. Why be anonymous? What purpose does that serve? If you have a point of view, state it openly and honestly. It's easy to write posts (or comments) that you don't want linked back to you directly – but it's hard to actually be anonymous. Many times, smart people can find out who you are. Many smart people will out you – because anonymity makes people suspicious of motives. And, if you have such a strong opinion, why are you hiding it behind an anonymous post? That's confusing. 
To quote Randi Zuckerberg of Facebook in a Huffington Post article, ""I think anonymity on the Internet has to go away," she said during a panel discussion on social media hosted Tuesday evening by Marie Claire magazine. "People behave a lot better when they have their real names down. … I think people hide behind anonymity and they feel like they can say whatever they want behind closed doors."
Are there ever instances when you might want to be 'invisible'? Perhaps. When you're testifying against a drug cartel, I guess. For now, in this instance, when you write something online, you must weigh the consequences before you post 'anonymously.' Adopting an anonymous signature makes your words… suspect. Our duty, as citizen journalists, is to embrace honesty and to be truthful. It doesn't mean never making mistakes. It means owning your words and the consequences that come with them. 
I'm fond of poetry so I'll share a poem here – perhaps it will help all of us stop and think, before we write. 
Three Gates
If you are tempted to reveal
A tale to you someone has told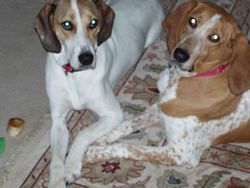 About another, make it pass,
Before you speak, three gates of gold. 
These narrow gates: First, "Is it true?"
Then, "Is it needful?" In your mind
Give truthful answer. And the next
Is last and narrowest, "Is it kind?" 
And if to reach your lips at last
It passes through these gateways three,
Then you may tell the tale, nor fear
What the result of speech may be. ~from the Arabian
What do you think? Is it okay to be anonymous? Would you/have you ever been anonymous?