by: Carol Bryant
Pet friendly means increase in revenue
to businesses and recidivism of customers to those businesses. It creates a
general fostering of community and good will to one another and spawns a sense
of togetherness.
Why,
then, is there still a big invisible "do not cross" line across the doors of so
many hotels and Bed and Breakfasts when revenue is at stake? Fellow dog mom and
pet blogger, Bunny Allen, recently posted a comment on Facebook that really got
under my skin. As a dog traveler of 20 years, I internally shriek when I read
comments like this:
"Dear ____ (insert city here), why do
you have to be dog unfriendly? Yes we know there are stupid pet parents out
there but please know that there are more responsible ones. If more places that
had outdoor dining, activities etc would allow pets you would see more
businesses have an increase in sales."
I have traveled the country, literally,
with dogs for 20 years now. Not one incident has occurred anywhere, anytime that I have been
out with my dog. Diligent dog owners can be given a set of rules and they need
to abide by them. But for these places to say "no" to dog owners is
kissing cash goodbye and excluding a whole huge contingency of pet parents that
would spend, spend, spend.
As I write this blog post, the words of
a hotel in Maine that I stayed at (with my dog) resonate:
Dogs are welcome in this
hotel. We've never had a dog that smoked in bed and set fire to the blankets.
We've never had a dog who stole the towels, played the TV too loud or had a
fight with his traveling companion. We've never had a dog who got drunk and
broke up the furniture. So, if your dog can vouch for you, you're welcome, too!
I realize people have allergies, that
there is an aversion to pet hair for others, and that many view pets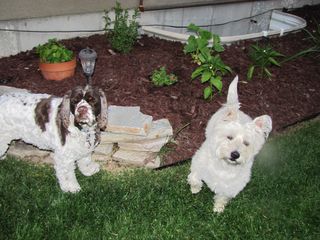 as animals
and not family members (they can be both), so I have no problem with non-pet
welcoming rooms. The stats and logic, however, are against those who don't let
pet-fairing travelers in.
Indeed there are risks, indeed there are
liabilities, and indeed the same applies to the human variety. There are many
truths and fallacies to pet-friendly
travel. Sites like BringFido.com and PetsWelcome.com thrive because droves
of us are traveling with a pet in tow. Embrace me: I'll come back. Welcome my
dog: I'll spend more. Know my dog's name: I might marry you. Kidding, but you
get the point.
Recent example: I stayed at a place in
Maine called Inn by the Sea. Not only was the Inn extremely welcoming to pets
(they offer in-room dog massages), but the nearby towns rolled out the Rover
red carpet. LL Bean allowed us to walk their grounds; many of the stores in
downtown Freeport, Maine, let us in and had biscuits at the counter. In
Portland, the signs welcoming pets to the patios to eat were resplendent. I
came, I saw, I spent, I'll go again. See a pattern?
BlogPaws is a pet-friendly/pet-welcoming
conference: Always has been, always will be. Since our inception in 2009, pets
have been coming to the 3-day conference and educational sessions, networking,
etc, with their pet parents. We even have a pet park on site for those who want
to leave Rover to roam with dedicated dog sitters while pet parents learn.

Some basic tenets when traveling with a
pet must apply, and as pet parents, if we follow them, we all win, and we all
get welcomed back (and maybe others will lift their no pets policy).
Pets should not be
left alone in their room. Even well-behaved pets do act up when their master
leaves them alone.
Pets should be kept
on a leash when not in their room (unless, of course, you have a goldfish).
When you walk your
pet, please pick up the poop. This foster general pet travel code of ethics,
right?
So who is with me… ready to travel
with a pet by your side? I've got my bag packed. In fact, I already have my
route planned for BlogPaws 2013 in Tyson's Corner, Virgina.