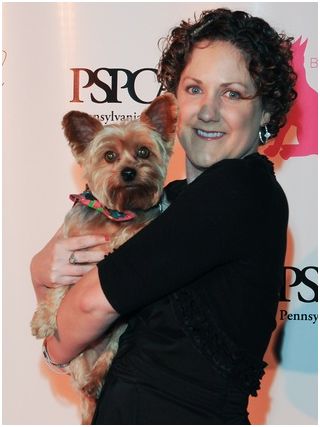 by Carol Bryant
Did you ever see an interview on television and wish you could go behind the scenes and maybe actually meet the person of focus?
Community is at the core of who and what BlogPaws is, so from now until the big conference (June 21-23 in Salt Lake City, Utah, you registered, right), we'll be highlighting our featured speakers. These ladies and gentleman represent years of expertise, talent, and knowledge and will be sharing it with all attendees (and many via livestreaming in which you can partake).
We kick off this the BSS (BlogPaws Speaker Series) with an expert on how to monetize your blog. We all want to make money, right? Rebecca Braglio of Philadelphia, Pennsylvania, plans to talk how to turn blog posts into dollars.
Date and Time of Seminar: Friday, June 22, 2012 at BlogPaws: 10:45 a.m. – Noon
Session: Monetization 101
How many times have you been to BlogPaws?  Twice
What do you hope people gain/learn by attending your session: I'm hoping people get a better idea of where they stand in their blogs and what actions they need to take with their blogs to get to a monetization point.  I plan to share my experiences and mistakes to help attendees get on the right track.  My focus will be on how to find advertisers, how to create advertising packages, how to price the packages, and what a blog needs to have before it can start securing advertisers.
What is your favorite aspect of attending BlogPaws?  Reconnecting with old friends and meeting new ones.  I love getting the chance to see what other bloggers are doing and sharing ideas.
Tell us about your furry family members: I have Dash (my Yorkie, aged 7, he inspired my website), and Mabel my cat (3 years). 
Where can people learn more about you?
      www.linkedin.com/in/rebeccabraglio
BONUS: Just for fun, what is something about you people would be surprised to learn?  When I was much younger I was a semi-professional actor (and I'm a lawyer).  I started acting at age 6 and continued throughout my years in law school. 
Sign up for BlogPaws 2012 and say hello to Rebecca in person. See you there!