SPEAKERS AND PRESENTERS: Come Woof and Meow and Wiggle with us in 2013! Bring your expertise
to the greatest

show

conference on Earth!
Are you a Great speaker? Do you love presenting to eager learners, sharing your expertise and teaching others how to be great at social media, blogging, Facebook, Twitter, Pinterest, business building, blogging, branding, writing…and more?
BlogPaws wants YOU to be part of the
greatest conference on Earth – BlogPaws 2013!
Come mingle with pets, their people, and dozens of brands interested in all things pet!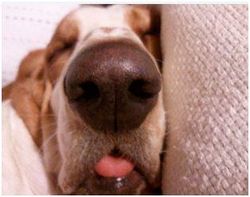 BlogPaws requests
proposals be FILLED OUT HERE. Please review the guidelines at this link: Download Guidelines for Speakers-2013.
If you have any questions, don't hesitate to contact Chloe (at) blogpaws.com or Yvonne (at)blogpaws.com 
We look
forward to new ideas and innovative approaches to the topics offered in guidelines above.
p.s. if you've already contacted us, it wouldn't hurt to reach out again… we'd love to be 'reminded' about you!