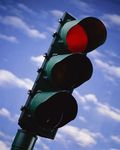 by Yvonne DiVita
Are you holding back? Are you making excuses for not creating the success you planned on, this year? Is the world against you? Are you mired in the down economy and worried about how to move forward in 2012?
Ok… if you are… stop. Stop allowing yourself to worry or whine (yes, it's a choice – choose to stop it now). Stop making excuses for not moving yourself and/or your business forward. I know that's often easier said than done, but your first effort in overcoming this is to acknowledge it and be proactive in overcoming the issues that are holding you back.
On Facebook today, I saw a "like" that intrigued me. I clicked over to Chris Brogan's blog and found this truly outstanding post titled: "106 Excuses that prevent you from ever becoming great" and as I scrolled through it, I thought of all the people I know who would benefit from reading it. Including myself. Don't think for a minute that I don't have bad days, or sometimes wonder if I'm on the right track. I do. Just like you.
As you read the post (and I'll share a couple of the excuses that really hit me between the eyes), notice the formatting and the spacing and the way this blog post is presented. It's easy to read. You almost don't realize you're scrolling to South America, to read it. Note the bolded headers for each excuse. Notice how the answers are short, sweet and to the point. Especially note where links are placed. Are they effective? Would you have placed links there – or do you wish there were links to references for other excuses?
Let this be a guide. A Guide on How To Move Forward Without Excuses and A Guide On How To Write an Effective, but Lengthy, Blog Post. If you only have time to read one more thing today, in addition to this post, read the post on Brogan's site. It's authored by Tommy Walker.
Here are a few of the 'excuses' that hit me over the head:
You don't have the money
Finances are a sensitive issue.
You might not have the money right now, but there are plenty of ways to increase your income.
If you have to scour freelancer sites to aquire a hundred dollars here and there, do it.
Any money you make freelancing, save it to put towards your dream project.
Can't afford to do that?
Create a strict budget, and set aside a portion of your income.
Don't believe what the news tells you, money is everywhere, and people spend it every day.
Right now, someone is hiring someone just like you.
Someone else is already doing it.
Which came first, Copyblogger or Problogger? Dyson or Hoover? Groupon or LivingSocial? 
Does it matter?
Not really.
You haven't done it before.
This is my favorite excuse, because it's such a cop out.
Let's look at some of the common milestones in your life that you got through just fine
You went to school (hadn't done that before)
Had your first kiss (hadn't done that before)
Learned to drive a car
Took up a new hobby
Learned to read
Or really anything beyond lying on your back and flailing your limbs uncontrollably.
You hadn't done anything before you did it. It's simple, but it's true.
This excuse is rooted in fear of the unknown.
Now it's perfectly fine to be afraid, but "inexperience" is by far one of the worst excuses.
Life is built on a series of "firsts" and making the choice to limit your experiences only leads to dissatisfaction.
After reading this post, come back and tell us what you think. Seriously. We want to hear from you. (there's something else I want you to observe – both about Chris Brogan's blog and Tommy Walker's site… if you figure it out, tell me in a comment below – if you're right, I'll send you a present. No, I won't tell you what it is, it's a surprise.)