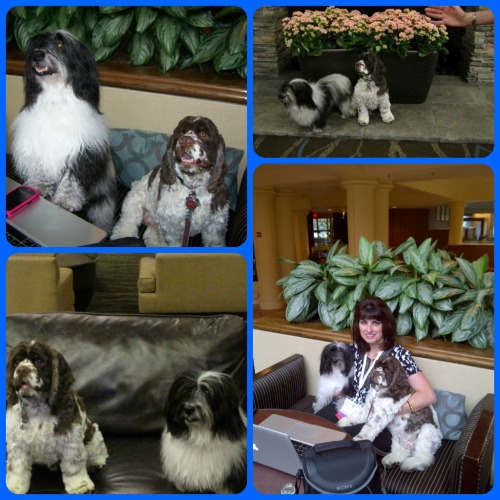 Cosmo Havanese will forever live in my heart as furry bundle of energy, joy, enthusiasm, and one of the only other dogs to attend every BlogPaws conference, along with my little boy, Dexter.
Diane, his mom, raised such an amazing little guy who was a reflection of her: zest, fun, and memorable to be around. My heart breaks for Diane and my prayer is that Cosmo Havanese is playing with my Brandy Noel at the Rainbow Bridge.
Until we meet again, little guy, run free, and soar with the angels.
Love, Carol and Dexter Bryant
BlogPaws' PR Manager