by: Carol Bryant
As a blogger, do you consider yourself an expert resource in
anything? If you blog and expect others to take your writings and postings
seriously, then you are indeed an expert in something.
Establishing yourself (and your blog) as a go-to resource
for something gives your blog credibility, your traffic increases, and suddenly
you're en expert in one or more areas. Hello media calling, is this ____
(insert your name here). Yet I am perplexed…

In the BlogPaws community, I pose a new question every
Monday: A Monday Musings, if you will. Very few responses thus far on this
topic in a group that is normally heavy in chatter and answers.
Perhaps some do not consider themselves an expert in something,
but if you blog, then you either:
A)    
Are an expert and just don't recognize it
— or—
B)     
You are an expert and feel uncomfortable saying
it
So I thought I'd rephrase the question and get the blog sharing
going:
What is your blog's URL?
Do you consider yourself an expert in something
that you blog about? If so, what?
Perhaps your blog is for fun and engagement but you never
plan to monetize. You are still an expert in something: Pomeranians perhaps?
The life a ferret?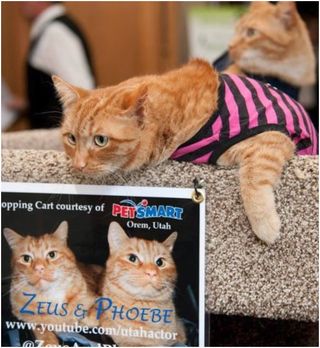 Indeed I am about to have a Lena West moment here: we need
to own who we are and project it for others to recognize it in us.
Maybe you aren't blogging about what you feel expert in, and
that's fine, too. But we're all really good at something and for many of us,
our talents and skills manifest in the form of a blog post. So what's your
specialty?