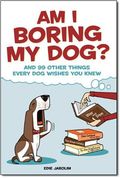 by guest blogger, Edie Jarolim
You'll see more of Edie in future posts, but when I saw this post on her blog, Will My Dog Hate Me, I rushed to email her and ask if we could use it here, also. Reguarl BlogPaw'ers will remember the troubles we've had with pet friendly hotels – a topic best left lying in the backyard – but it certainly raised our awareness of what it means to be "pet friendly." Edie really captured that to a T.
Read on and then click over to her post and read the rest. She has several great paragraphs on Frankie's opinion of some hotels he's been to with Edie. Priceless! Don't forget to share your thoughts on pet friendly hotels, on her blog and here, on our blog. Thanks!
9 Things That Make a Hotel Pet Friendly

1. Accepting multiple pets of any size. Setting the limit at two seems reasonable to me, but size restrictions are senseless. I've seen hotel policies that permit "two dogs that weigh a total of up to 50 pounds." Two Jack Russell terriers in a room vs., say, a greyhound and a Great Dane? I'll take  180 plus pounds of  canine couch potato against a pair of whirling dervishes any time.
2. Not charging an arm or a leg for the privilege of having your pets share your room. The notion that you should have to pay more because of extra cleaning is absurd. Deep cleaning — which would include removal of pet hair — is standard in most hotels (and in those where it is not, dog detritus would be the least of their problems). A refundable damage deposit is reasonable, as it would be, in my opinion, for most humans. Who would be more likely to trash a hotel room:  Two St. Bernards or Charlie Sheen?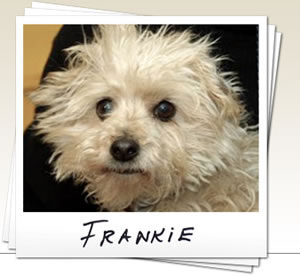 Those are my top two requirements, the minimum that hotels should do to be considered genuinely pet friendly by me. The other seven are on my wish list.
3. It doesn't impose dumb rules that most people can't follow, even if they wanted to. One lovely hotel where Frankie and I stayed had a rule that pets must sleep on the floor, not on the bed. The hotel provided a cushy pet pillow that Frankie was supposed to snooze on to make that feasible. Frankie didn't even deign to look at the item until I put it up on my bed. Did I sign a paper agreeing to the restriction? Sure. I knew there weren't going to be any midnight dog-in-bed checks (and if there were, Frankie would be at the door barking and I could quickly slip the dog pillow — which Frankie wasn't using anyway — on the floor).
My ex-husband used to joke that he liked motels because he could blow his nose in the sheets if he wanted to. Not that he did — that's not why he's my ex — but Frankie would never think of using the bed as a bodily fluid repository unless he was very, very ill.
4. It offers designated pet walking areas with waste disposal bags. Why not make it easy for pet owners to be responsible?
5. It has rooms set aside on the first floor. Lots of dogs, including Frankie, don't like elevators or staircases that have slats in them that let you see through to the ground — a popular feature at many motels.
Go on now…read the rest over on Edie's blog. Then come on back and share your stories. Please!