by guest blogger, Michelle Maskaly
As a friend of mine likes to remind me, I wear a variety of professional hats, and two of them seem to go hand-in-hand: Blogger and social media coordinator at a public relations firm. Being on both sides of the situation gives me a unique perspective on the roles and relationships between a blogger and a PR firm, because when it comes down to it, you both need each other. Here are some tips for bloggers on how to make that relationship is a great one.
1. Promote Yourself, But Be Polite
It sounds simple, but you would be surprised at the number of e-mails that come across my inbox demanding samples and to do a product review. Instead, send a simple e-mail explaining why you have an interest in the product and are requesting a sample, why you think you would be a perfect candidate to review it and how you learned about the product. Links to your website, Twitter, Facebook fan page, mailing address and a little about yourself wouldn't hurt either.
2. PR Firms Have More Than One Client
Depending on the size of the firm, an account executive at a public relations firm can have anywhere from four to sometimes 10 clients. The point is, the product you are trying to review is typically not their only priority, and while they will get back to you, it might not be immediately. I find a good rule of thumb is that if you haven't heard from them in a week, then send a follow-up e-mail, but not before that.
3. They Don't Always Make the Decisions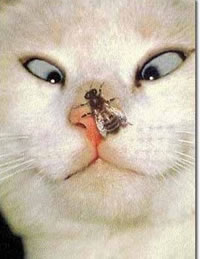 Piggybacking on the last tip, account executives may not have the authority to immediately send you out product. While it would be nice of them to respond back quickly, acknowledge your e-mail and tell you they will be back in touch, sometimes that just doesn't happen. There is usually a chain of command they need to go through before they can get back in touch with you. So, a) don't completely dismiss the idea of reviewing their product and b) don't call them nasty names to your BFF for not e-mailing you right back.
4. Help Make Their Job a Little Easier
PR executives use a variety of tools to comb the Internet looking for places where their client is being talked about, and even with automated services, you can still miss one here or there. So, to make their life easier and score major points with them, send them an e-mail with a link to your blog post once it's published. Trust me, they will really appreciate not having to search all over to find it!
5. Life Happens
This goes for both bloggers and the PR executives – not everything is going to go smoothly. Packages will get lost in the mail, printing companies will mess up personalized products, bloggers who have other jobs will get sent on an impromptu business trip and not be able to review your product right away. Life happens, which is why communication is so important. Shoot a quick e-mail to your contact and let them know you haven't forgot about their product, but that things got a little crazy and you will still be reviewing it. The same goes for PR executives – shooting your blogger contact a quick (and genuine e-mail) when something is taking longer than expected or not going as planned makes for a good working relationship.