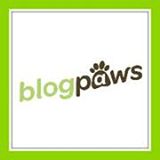 by: Carol Bryant
As a pet blogger of almost 5 years (that's really like what, 1 in dog years), one of the most frequently asked questions I receive is, "What exactly can BlogPaws offer me year round?"
As a BlogPaws Gold Star member (a title I gave myself), I've been to all 5 BlogPaws Conferences, from the very first time the doors opened in Ohio to the last time I checked my email as a BlogPaws staffer, I am a fully certified member of team BP. So when I share these 12 resources with you, keep in mind that these are the resources I have used to get to where I am and to which I contribute to help you get where you want to be.
If you are a pet blogger or microblogger at any stage/any level or desire to be, here are 12 BlogPaws resources you need right now:
(1) Engage with the BlogPaws Community: One of the single most important things you can do to network, connect, engage, grow, ask questions, learn, and get the news before it hits the general public. Simply go to http://community.blogpaws.com and if you are a member already, visit daily.

Here are three tutorials,
combined total of 15 minutes, to teach you the lay of the land and how to get
around (easy peasy, by the way):
(2) Learning Lab: Indeed, we are building the BlogPaws Learning Lab. Our very own Tom Collins has already created two "byte sized" e-books with pertinent topics applicable to bloggers. Have you read them yet. Chalk this up as resource #2 and get to reading:
Tweet-Able Icon for Shareable Documents
(3) Sign Up for the BlogPaws E-Newsletter
Stay current on pet topics,
news, health information, be the change for pets, and more by getting this
e-newsletter delivered to your inbox. We never sell or give away emails. Sign
up on the BlogPaws homepage.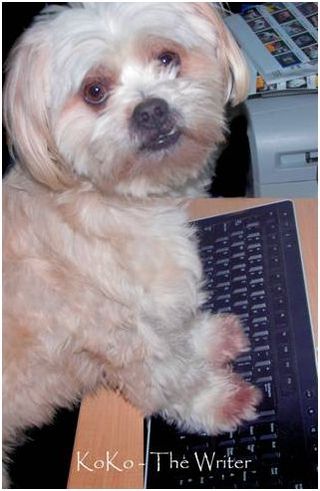 (4) Join the Wordless Wednesday Blog Hop: Every week on Wednesdays, create a post and share it with the others in the hop. This is a great way to grow who you are online and gain new followers. Here's how: Blog Hop Tutorial
(5) Follow the BlogPaws Blog: Got a favorite blog reader?
BlogLovin, perhaps? Put BlogPaws.com
in one of the must-visit blogs you ready daily.
(6) Apply to Monetize in the Pet Blogger Opportunity Network: Apply for opportunities for Pet Bloggers and other social media influencers to get paid
for your time and creative effort. If
you have questions about the BlogPaws Pet Blogger Opportunity Network, we have
a complete FAQ here.
(7) BlogPaws Conference Ticket: By far, the greatest gift you can give yourself. For the price of admission, you are getting most meals, top-notch education, networking, nose-to-nose with brands, swag, learning, the Red Carpet Awards for the Nose-to-Nose Blogger Ceremony and oh so much more. It makes as great Holiday gift, too.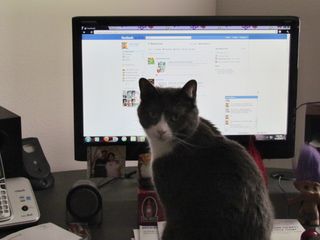 (8) Monthly Themed Photo Contests to Win Bling: BlogPaws is proud to announce our November Photo Contest with prizes:  exclusive to all BlogPaws Community members. This month, in honor of BlogPaws celebrating Pet Health Awareness
Month, we want to see the pets whom you pride yourself on keeping
healthy. That's right: Show us your healthy pets! No matter their age or
species, we want to see.  Two photos maximum per person. Complete details here.
(9) Twitter Chats: We have three-times-a-month Tuesday night
Twitter chats from 8 to 10 pm EST, so we encourage you to connect there and
grow your own following. Hashtag #BlogPawsChat.

(10) Monthly BlogPaws Community Chats: Within our community, we feature more intimate chats with a specific topic every month. For November, we are planning a blog monetization chat. Stay tuned for date and time, but you must be a member of the BlogPaws Community to participate.
(11) Pet360 Affiliate Program: Pet360.com is looking for passionate pet bloggers who are interested in
joining its affiliate program. This is the group to learn more and ask
questions Pet360 Affiliate Marketing Specialist will be stopping in to
answer any queries and help you out.
(12) Follow us on Social Media: BlogPaws is growing by leaps and bounds, and we
want you to be a part of it. Find us on Facebook at http://www.facebook.com/BlogPaws and on Twitter at https://twitter.com/BlogPaws. We are also on Pinterest, YouTube,
and Instagram.
We are launching a brand new, sparkly, all-inclusive website in the coming weeks, so stay tuned!