by: Carol Bryant
Being social, growing your fan base, and getting eyes on your content is a shared goal for pet bloggers. t's a shared goal for most folks on social media these days.
With any goal to be successful, a proper strategy needs to be in place. You don't have to be everywhere, so pick one platform and manage it well. With that, here are 10 social media tips you might be missing out on. See how many apply to your social media strategy. If you don't have a strategy, now's the time. Read on…

10. On Google +, ensure that every one of your updates includes
as least one quality image. Since Google+ is a multi-column layout, without a
large quality image, your post might not be seen nor stand out.
9. Use hashtags on Facebook but know how to use them properly.
Did you know that on Twitter, any tweet with a hashtag will show up in a search
for that hashtag? On Facebook, only status updates show up in hashtag searches.
Hashtags in replies on Facebook will not show up.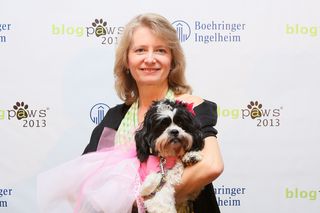 8. Is your blog's URL easily seen in the ABOUT section of
Facebook? Make sure it is in http:// format so it is easily clickable. When
visitors land on your Facebook page, you want them to click through to your
blog, right? Like this.

7. Timing is everything: Almost
all research is now showing that the best times to Facebook and Tweet are
between 8 am and 8 pm. Just do it.
6. Is your blog mobile device
friendly? It should be. Think of how often you look at a mobile device to check
in on social media. Your layout should be clean, include social media icons,
with a simple landing page and display exactly what users need to see: Succinct
and to the point.
5. When dealing with images, get it right. Since visual is oh
so important, tap into and legally utilize the best images available. I carry
my cell phone everywhere and am never at a loss for images to share. If I shot
the images, they belong to me. Some of the visual search engines for image
securing include TinEye, CC Search, Compfight, FlickrStorm, WeSEE and Google
Image Search.
4. Do you use Pinterest? Find out if your blog has been pinned
by checking in at http://pinterest.com/source/ADD
YOUR URL HERE.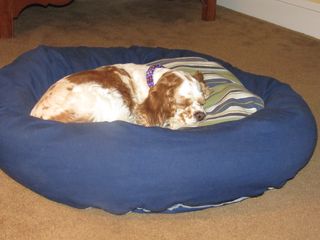 3. One of the best places to engage with pet bloggers online is the
BlogPaws online community. Here are three tutorials, combined
total of 15 minutes, to teach you the lay of the land and how to get around
(easy peasy, by the way):
2. Hashtags are all the rage on Instagram but the same does not
apply to Twitter: Use sparingly and with purpose. Do not overuse hashtags or
@usernames. This is one of the things that causes the biggest loss of followers.
Well that, and if you are overly promotional. No one likes to hear someone
constantly talk about themselves. So don't do it.
1. Speaking of Instagram,
they now have a video option. Use it wisely. If you've ever posted a photo on
Facebook, you have a pretty good understanding of how Instagram works. Pictures
that make you want to stop in your tracks get the most comments and attention.
People with a lot of followers pretty much get a lot of likes.
Got a social media tip we missed? Share with us in the comments below!