According to a press release from PetSmart Charities, Phoenix, "It was love at first sight for nearly 15,000 pets who were adopted during the PetSmart Charities Be My Valentine Adoption Weekend." The two-day event, in collaboration with more than 3,000 local adoption groups, was held over Valentine's Day weekend at all 1,300 PetSmart® stores across the U.S.
The city that found the most love connections was San Antonio, Texas and its adoption partners, who helped adopt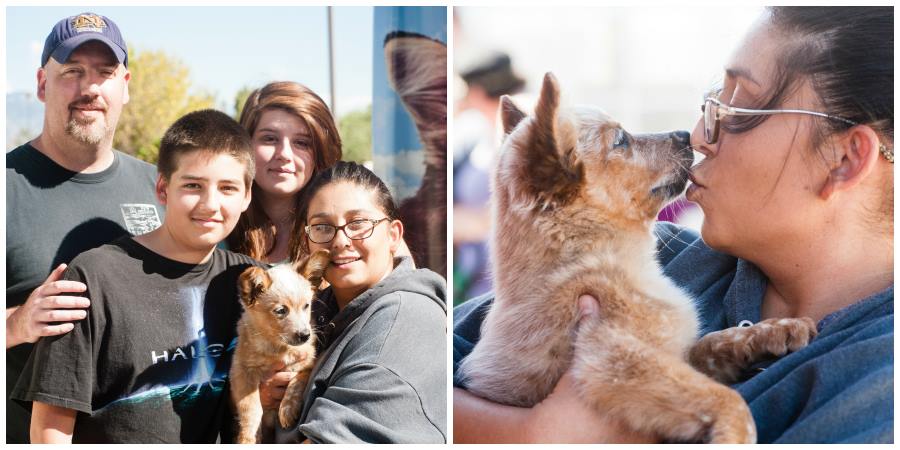 the most dogs and cats during the event. A total of 218 deserving pets found true love and their forever homes over the weekend.
Based on PetSmart Charities Be My Valentine Adoption Weekend data, the top 10 cities with the most pet adoptions were:
San Antonio, Texas (218 adoptions)
Oklahoma City, Okla. (199 adoptions)
Houston, Texas (187 adoptions)
Fort Worth, Texas (178 adoptions)
Columbia, Md. (146 adoptions)
Tucson, Ariz. (141 adoptions)
Des Moines, Iowa (129 adoptions)
Evansville, Ind. (126 adoptions)
Huntsville, Ala. (122 adoptions)
Clearwater, Fla. (108 adoptions)
"We are thrilled to have helped nearly 15,000 pets find their forever homes during the Be My Valentine Adoption Weekend," said Jan Wilkins, executive director, PetSmart Charities. "It wouldn't have been possible without the support of our adoption partners and of course, the new pet parents who welcomed dogs and cats into their homes this weekend."
If you're interested in adopting a pet and want to boost the adoption numbers in your hometown, the next PetSmart Charities National Adoption Weekend takes place May 15-17, 2015. Visit www.petsmartcharities.org for more details.
Stay up-to-date on the latest news by following PetSmart Charities on Facebook at www.facebook.com/PetSmartCharities and on Twitter at www.twitter.com/PetSmartChariTs.
About PetSmart Charities® PetSmart Charities, Inc. is a nonprofit animal welfare organization that saves the lives of homeless pets. More than 400,000 dogs and cats find homes each year through our adoption program in all PetSmart® stores and our sponsored adoption events. PetSmart Charities grants more money to directly help pets in need than any other animal welfare group in North America, with a focus on funding spay/neuter services that help communities solve pet overpopulation. PetSmart Charities is a 501(c)(3) organization, separate from PetSmart, Inc.
Did you adopt a pet during the adoption weekend? We'd love to see pictures if you did. Actually, we'd love to see pictures of any of the pets in your life!
(Photo PetSmart Charities Facebook Page. Click to read Wilbur's fantastic adoption story)