This came across our desks and we just had to share!
Have too many books on your bookshelves? Get rid of them for a good cause!
The Mdzananda Animal Clinic Khayelitsha is collecting books for its annual charity book sale at Cavendish Square on the 28th to

31st August 2014. They are appealing to you to donate your second hand books. All book types are welcome. Contemporary books are the best sellers.
By donating your second hand books you will assist the Mdzananda Animal Clinic to raise funds for their community clinic which treats up to 1000 community pets per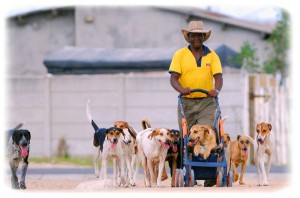 month through consultations, hospitalization, surgery, x-ray and mobile clinics.
Clean out your book shelves and drop your books at any one of the allocated drop spots on or before the 26th of August 2014. Ask you family, friends, neighbours, school and business colleagues to get involved as well.
Mdzananda is also appealing for volunteers to assist them in manning their stand from the 28th – 31st of August. Please contact Marcelle van Zyl at marcelle@mdzananda.co.za.
Read more about the Mdzananda Animal Clinic.