Today, Memorial Day 2013, we would like to send our love to all the soldiers currently serving, all those who have served, all those getting ready to serve and all those families who support the soldiers who protect us. Everyone who has ever gone to bed missing a soldier who serves or has served, today is for you. We feel you deserve to be honored every day of the year, but today is a special day because the world pauses to recognize your service. To say, "Thank you" in one collective voice. Whether you are soldier with two legs or four, we thank you, from the bottom of our hearts.
We would also like to remind everyone that The U.S. Military Working Dogs Team National Monument, which gained attention as Natural Balance's float in the Rose Parade on January 1st, 2013, will be dedicated in October at Lackland Air Force Base. Dogs, like Lucca below, will forever be recognized for their service.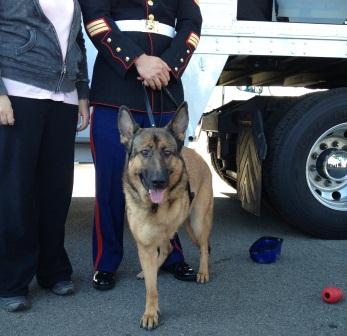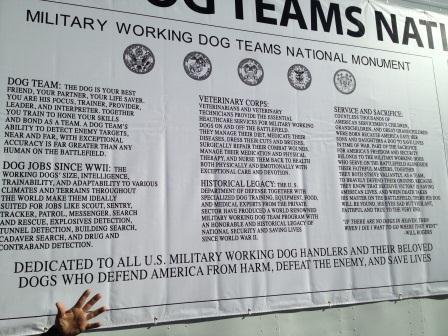 Happy Memorial Day, with love and respect, the BlogPaws Team.