Today we celebrate International Women's Day 2017.
Our community is made up of passionate women who love animals, who support animal rescue, who volunteer and fundraise and rescue. We know animals make the world a better place… and we know the dedication, passion, and tireless advocacy of women in our community help spread that message.
So, today–and every day, really!!–we extend our sincerest thanks and gratitude to all the women who work tirelessly on behalf of animals!
The Blog Hop
BlogPaws offers year-round interaction, activity, community and more to learn, earn, and connect. Plus we have the weekly tradition of the Wordless Wednesday BlogPaws Blog Hop! Visit and leave comments on other blogs to make some new buddies and maybe some new followers. You can add the BlogPaws Blog Hop button to your post and/or to your blog sidebar, either by cutting and pasting the image or using the HTML code below. Need help? Here it is:
How to Join a Blog Hop – BlogPaws Tutorial Video: Step by step help to get you started:
.
You can add the BlogPaws Blog Hop button to your post and/or to your blog sidebar, by cutting and pasting the image below. Need more help? Here it is: How to Join a Blog Hop – BlogPaws Tutorial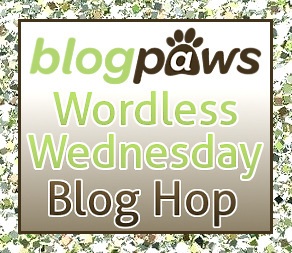 Image: Susan Schmitz/Shutterstock.com