The heart and soul of the Wordless Wednesday blog hop is the participation and camaraderie of the bloggers involved. This week's edition is dedicated to social media experts and, more specifically, the social media experts of the BlogPaws 2017 Conference. It's one thing to toot our own horn and tell you that the speakers of this year's conference are fantastic. However, when these social media experts and digital marketing, blogging, and other pros showcase their bios, well….. these talents speak for themselves.
Who Are the Speakers of the BlogPaws 2017 Conference in Myrtle Beach?
Read More: The BlogPaws 2017 Conference Agenda
The BlogPaws Pet Blogging and Social Media Conference is designed to educate pet influencers on social media and the business of blogging. The BlogPaws 2017 Conference is joined (once again!) by Cat Writers' Association Annual Conference.
Social Media Experts
Here's a sampling of who you can meet, learn from, and then apply those tips and techniques to your own social media, blogging, and influencer goals:
Keynotes: Kathleen Gage and Jay Baer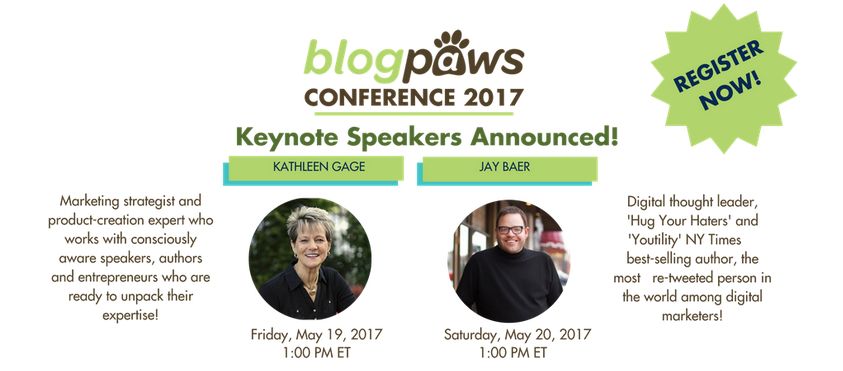 Facebook Live Pro: Molly Mahoney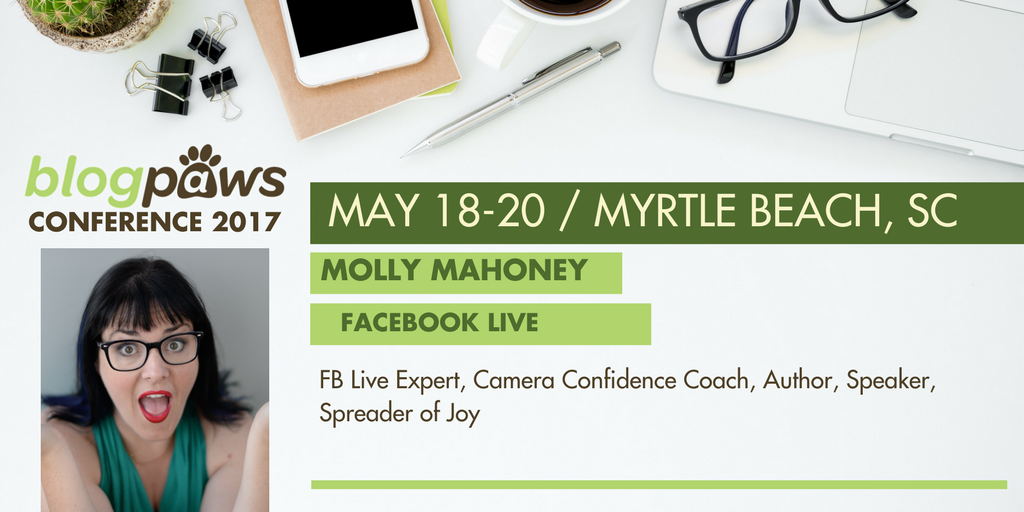 Social Media Experts Workshop Panel: Elizabeth Keene, Kelsie McKenzie, Ryan Carter, and Carol Bryant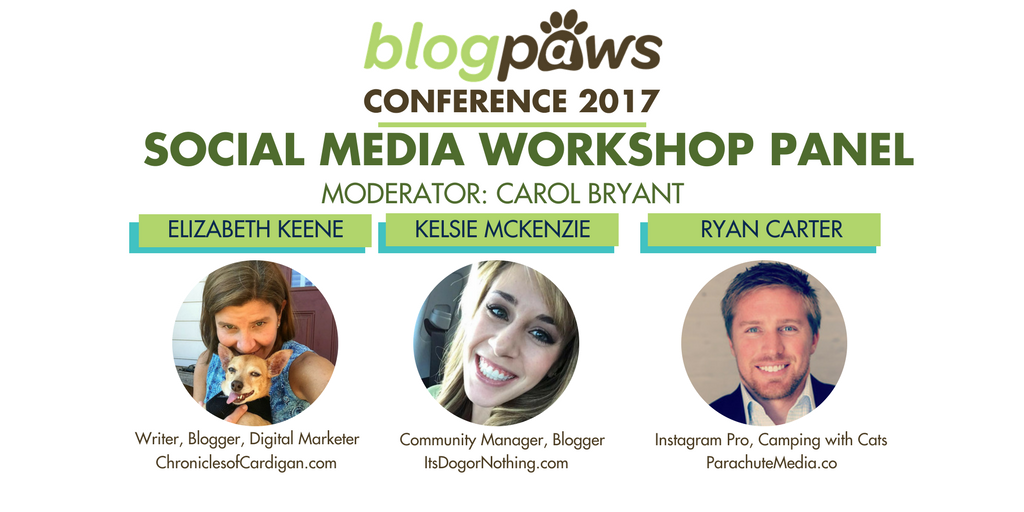 And the list goes on and on….the above is a sampling of the dozens of social media experts and online influencers who come to the BlogPaws Conference to teach you.
Why Attend the BlogPaws Conference?
 Your Turn
Are you ready to go face to face and nose to nose with pet influencers? Reserve Your Spot NOW for the BlogPaws 2017 Conference. 
The Blog Hop
BlogPaws offers year-round interaction, activity, community and more to learn, earn, and connect. Plus we have the weekly tradition of the Wordless Wednesday BlogPaws Blog Hop! Visit and leave comments on other blogs to make some new buddies and maybe some new followers. You can add the BlogPaws Blog Hop button to your post and/or to your blog sidebar, either by cutting and pasting the image or using the HTML code below. Need help? Here it is:
How to Join a Blog Hop – BlogPaws Tutorial Video: Step by step help to get you started:
.
You can add the BlogPaws Blog Hop button to your post and/or to your blog sidebar, by cutting and pasting the image below. Need more help? Here it is: How to Join a Blog Hop – BlogPaws Tutorial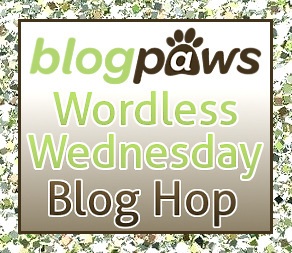 Carol Bryant is the Marketing and Social Media Manager for BlogPaws and runs her own blog, Fidose of Reality and its fundraising arm, Wigglebutt Warriors. When not busy playing with her Cocker Spaniel, Dexter, she stays far away from cooking. Her trademark is her mantra and is tattooed on her arm: My Heart Beats Dog.®
Images: Muslianshah Masrie/Shutterstock.com