We've gone Global for this edition of the Wordless Wednesday blog hop. Much of the BlogPaws team is in sunny Orlando, Florida, to attend the Global Pet Expo. Global Pet Expo is presented by the American Pet Products Association (APPA) and Pet Industry Distributors Association (PIDA).
The 2016 Global Pet Expo had 1,087 exhibitors in 3,218 booths. Total buyer attendance was 6,170, representing 76 countries.
Why Is Team BlogPaws at Global Pet Expo?
BlogPaws is on the cutting-edge of all things pet industry, blogging, and social media. At Global Pet Expo, more than 1,000 companies from around the world showcase the latest and greatest products available for all types of pets including dogs, cats, birds, fish, reptiles, small animals, and horses. The Show features 13 football fields' worth of pet products, more than 3,000 product launches, and 150 first-time exhibiting companies. Global has also grown over these past several years with added special sections including the "International Pavilion," "Natural Pet," "Boutique," "Everything Aquatic," and "What's New!"
How You Can Follow and Engage with Team BlogPaws at Global Pet Expo
Find us on Twitter, Facebook including Facebook LIVE, and Instagram including Instagram Stories. The official hashtag for the show is #GlobalPetExpo.
Countdown to BlogPaws Conference Reminder
Are you ready to go face to face and nose to nose with pet influencers? Reserve Your Spot NOW for the BlogPaws 2017 Conference. 
The Blog Hop
BlogPaws offers year-round interaction, activity, community and more to learn, earn, and connect. Plus we have the weekly tradition of the Wordless Wednesday BlogPaws Blog Hop! Visit and leave comments on other blogs to make some new buddies and maybe some new followers. You can add the BlogPaws Blog Hop button to your post and/or to your blog sidebar, either by cutting and pasting the image or using the HTML code below. Need help? Here it is:
How to Join a Blog Hop – BlogPaws Tutorial Video: Step by step help to get you started:
.
You can add the BlogPaws Blog Hop button to your post and/or to your blog sidebar, by cutting and pasting the image below. Need more help? Here it is: How to Join a Blog Hop – BlogPaws Tutorial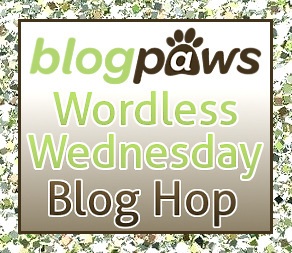 Images: Pla2na/Shutterstock.com