Post by Maggie Marton, Blog Manager
For the past couple weeks, I've combed pet blogs in search of the perfect gifts for my dogs and cat. As usual, my biggest holiday budget goes toward spoiling them. Along the way, though, I started thinking about my wish list. What do I, as a pet lover and dog blogger, want for Christmas? I went back to the blogs, and I found some brilliant ideas! So, today, I'm sharing a collection of gift guides that include gifts for YOU, the pet lover and blogger.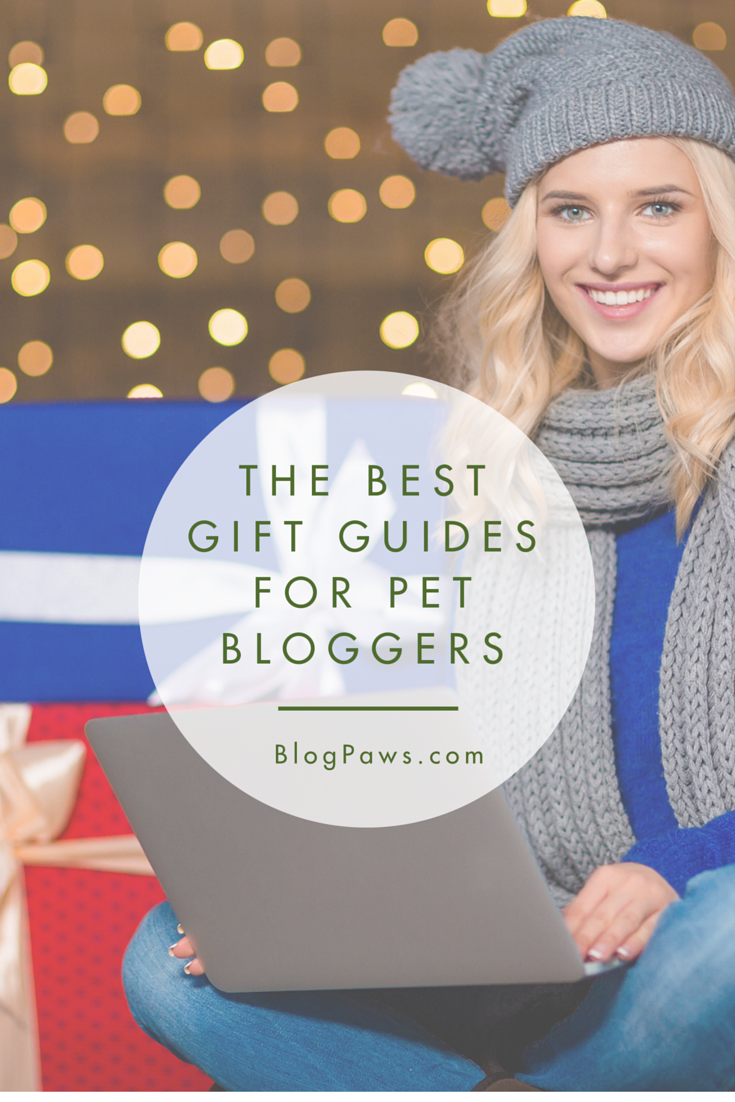 Pawsitively Pets: 2015 Favorites Pet Lovers Holiday Gift Guide
Separated into parts for pets and pet lovers, this guide pulled some super unique ideas that I didn't see anywhere else. (Meowgaroo Jumpsuit, anyone?) She also included a subscription service, which is a perfect gift-that-keeps-giving for the beloved pet parent on your gift list.
Beagles & Bargains: 2015 Holiday Guide for Pets and Pet Lovers
This list also includes gifts for pets, but she rounds it out with a perfect, no-fail gift for any pet lover on your list: a pet-safe soy candle. Whether you're trying to find a little something for your office gift exchange or even something for your own stocking, a safe scented candle always hits the mark.
Inspired VA Services: 10 Holiday Gifts for Bloggers
Our friend from The Lazy Pit Bull and Inspired VA Services completed the most complete roundup of gifts for bloggers. I want all 10 of her suggestions (I think you will, too!) but the Polaroid ZIP made it to  the top of my wish list. Finally, a convenient way to get all those perfect pics off of Instagram and onto your fridge!
Luella & June: Gift Guide for the Pet Lover
Lifestyle blog Luella & June published the prettiest picks for the pet lover. These luxe gifts are definitely on the extreme end of gift giving (and definitely far outside of my budget), but they serve as inspiration for those outside-the-box gifts.
What's on your holiday wish list this year? Any other gift guide roundups to share with us in the comments?
Photo: Shutterstock Woman with Laptop and Presents