Are you starting a pet blog? Which scenario fits you?
I've compiled a comprehensive financial spreadsheet detailing my blogging budget down to the last cent.
My dog is a mastermind and magically turns pet hair into profits! Money is no issue!
My budget? I can count it on one of my pet's paws!
If you picked…
You're amazing!
I want to meet you…and your dog!
Read on for some free resources!
Foreseeing all the costs associated with blogging can be tough, and shelling out your hard-earned dollar can be a little frightening. But don't let the fear monster grab a hold of you and keep you from accomplishing your pet blogging dreams. Yes, there are costs associated with setting up shop, but there are also free resources available. As I think back on my first year of blogging, these freebies helped me get started. Maybe they can help you, too.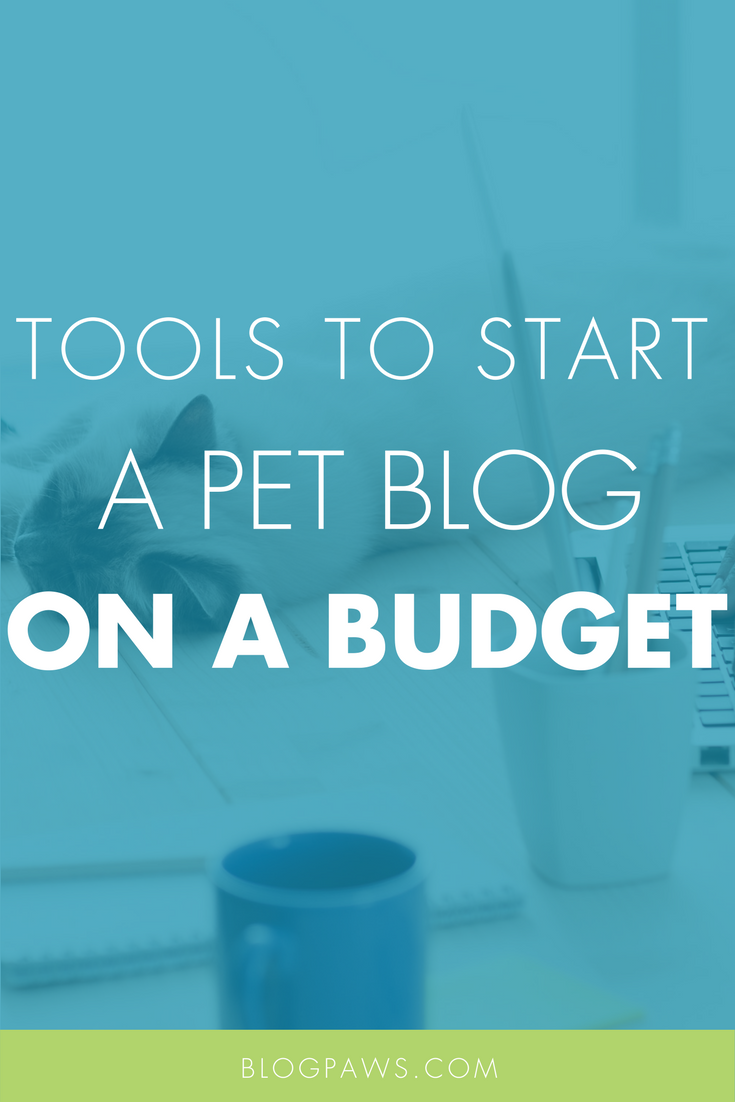 Use blogging and social media tools that offer free versions
Not all blogging and social media tools include free versions, but these four do. They're part of my blogging toolkit and ones I'd suggest for anyone starting a blog.
Promoting your blog posts through social media will help drive traffic to your blog. Hootsuite increases your efficiency by giving you one "dashboard" for managing multiple networks, scheduling content, and engaging with your audience.
Designing graphics that look professional will add to your credibility as a serious pet blogger. Canva is a graphics program that makes designing simple for everyone.
Staying up-to-date on SEO can be a full-time job in itself. Yoast SEO uses a simple stoplight–red, yellow, green–format that guides you through creating a search-friendly blog post.
Which post is getting the most traffic? When are readers most active on your blog? Google Analytics helps you track and understand your blog traffic. In my opinion, this is an amazing free resource. But it comes with a pretty big learning curve. My advice? Don't put off setting it up, and plan to master one section at a time. In other words, don't eat the entire Google Analytics elephant at once! (And, ICYMI, here's how to set up Google Analytics in three easy steps!)
Connect with other influencers through free blogging communities
In addition to the techy tools, it's hard to imagine starting a pet blog without the support of the BlogPaws community. The amount of brain power, support, and encouragement shared in this group is like no other. And, yes, BlogPaws and the groups listed here are free!
Invest in yourself
Last of all, as you set up your blog and begin managing it, consider your own professional development. For me, attending the BlogPaws conference and talking face-to-face with other pet-loving bloggers, influencers, and brands was a great value and helped propel my blog and brand forward. When it comes to investing in yourself, you're worth every penny.
With these resources in your blogging toolkit, you can tame the fear monster and create a successful blog on a budget. Keep believing in yourself and following your pet blogging dreams!
If you're an experienced blogger, what free resources do you use? If you're starting a blog, what questions do you have about blogging on a budget? Please comment below!
Jenise Carl is a communications consultant, freelance writer, and best friend to her four-year-old goldendoodle, Chloe. With over 25 years of product innovation experience, Jenise understands the power of storytelling and content development. When she's not playing fetch or going for walks with Chloe, she's sharing joy with others through her award-winning blog www.happygodoodle.com.
Image: Stokkete/Shutterstock.com