Wordless Wednesday takes on a whole new meaning in this edition of the BlogPaws blog hop. February is National Pet Dental Health Month. Pet dental care is extremely important and a hot topic with which bloggers and online pet influencers can engage their audiences.
According to the American Veterinary Medical Association (AVMA), "Periodontal disease is the most common dental condition in dogs and cats – by the time your pet is 3 years old, he or she will very likely have some early evidence of periodontal disease, which will worsen as your pet grows older if effective preventive measures aren't taken."
Inform Your Readers of Pet Dental Health Issues
Here are some seven topic starter headlines to make a very health-themed topic more engaging, exciting, and evergreen:
How to Care for Your Pet's Teeth at Home: Explain step by step and even better, show video, get expert quotes.
XX Products to Make Pet Oral Care Easier: This is a great way to engage any affiliate programs you are involved in while imparting helpful products to your followers.
How to Brush Your Pet's Teeth: Step by step, include pictures and even better, include a video.
Why Does a Pet Dental Require Anesthesia: Go behind the scenes, interview your vet, or if your pet has a dental scheduled, take your reader through the process.
Does My XX (cat, rabbit, ferret) Need Dental Care: If you blog about a pet other than a dog or cat, this is a good topic to explore.
Quiz Your Readers: Present a dental quiz in your blog and make a great Pinnable with it to foster engagement. NOTE: Be sure the answers are accurate and correct.
What Happens If You Neglect a Pet's Teeth: Investigative style reporting here, complete with images. Go in depth.
Note: If you are citing medical resources, be certain to give them credit. Do perform a thorough search that the sources you are quoting are both accurate and valid. 
BlogPaws Blog Hop
BlogPaws offers year-round interaction, activity, community and more to learn, earn, and connect. Plus we have the weekly tradition of the Wordless Wednesday BlogPaws Blog Hop! Visit and leave comments on other blogs to make some new buddies and maybe some new followers. You can add the BlogPaws Blog Hop button to your post and/or to your blog sidebar, either by cutting and pasting the image or using the HTML code below. Need help? Here it is:
How to Join a Blog Hop – BlogPaws Tutorial Video: Step by step help to get you started:
.
You can add the BlogPaws Blog Hop button to your post and/or to your blog sidebar, by cutting and pasting the image below. Need more help? Here it is: How to Join a Blog Hop – BlogPaws Tutorial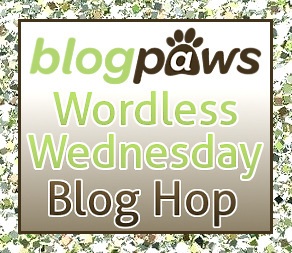 Images: Henk Vrieselaar/Shutterstock.com and bmf-foto.de/Shutterstock.com