Aroooooooo! Since National Dog Day is Friday, 08/26/16, this edition of the Wordless Wednesday Blog Hop is dedicated to all canines past and present. It is said that every dog has his or her day, and truly National Dog Day celebrates this sentiment. Blog hops are a great way to connect with fellow bloggers, many of whom blog about or for pets.
If you have a dog, know someone who has a dog, or ever considered sharing your life with a pooch, you'll enjoy these 7 fast facts:
Join the BlogPaws Blog Hop for "Wordless Wednesday." BlogPaws offers year-round interaction, activity, community and more to learn, earn, and connect. Plus we have the weekly tradition of the Wordless Wednesday BlogPaws Blog Hop! Visit and leave comments on other blogs to make some new buddies and maybe some new followers. You can add the BlogPaws Blog Hop button to your post and/or to your blog sidebar, either by cutting and pasting the image or using the HTML code below. Need help? Here it is:
How to Join a Blog Hop – BlogPaws Tutorial Video: Step by step help to get you started:
.
You can add the BlogPaws Blog Hop button to your post and/or to your blog sidebar, by cutting and pasting the image below. Need more help? Here it is: How to Join a Blog Hop – BlogPaws Tutorial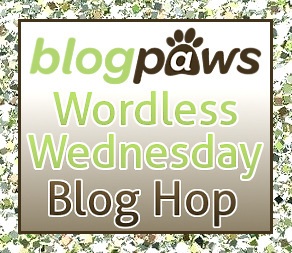 Image: Annette Shaff/Shutterstock.com
Save
Save
Save