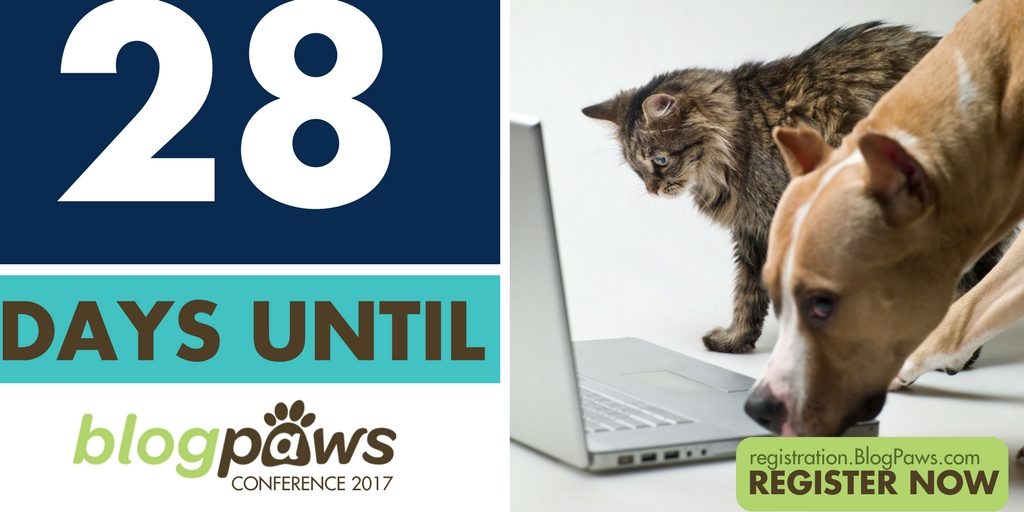 It's Wordless Wednesday Blog Hop time! The BlogPaws 2017 Conference excitement is building. We anticipate a sell-out and we know hotel rooms are going fast, so if you plan to come or have a ticket already, run don't walk to book your hotel room at the BlogPaws Conference group rate at the Myrtle Beach Convention Center.
Hot links you should not miss are: 
The BlogPaws Everything 2017 Conference Post
BlogPaws 2017 Nose-to-Nose Finalists
Are you coming to the conference in May? Are you considering coming? Now is the time to act, and now is the time to register for the BlogPaws 2017 Conference.
There are 28 days to go as of this writing!
The Wordless Wednesday Blog Hop
BlogPaws offers year-round interaction, activity, community and more to learn, earn, and connect.  Visit and leave comments on other blogs to make some new buddies and maybe some new followers. You can add the button to your post and/or to your blog sidebar, either by cutting and pasting the image or using the HTML code below. Need help? Here it is:
How to Join a Blog Hop – BlogPaws Tutorial Video: Step by step help to get you started:
.
You can add the button to your post and/or to your blog sidebar, by cutting and pasting the image below. Need more help? Here it is: How to Join a Blog Hop – BlogPaws Tutorial