Join us Saturday, June 23, 2012 from 5:30-8:30pm Mountain Time for our super cool "live from BlogPaws" #BlogPawty – both at the Sheraton SLC and on Twitter (using the hashtag #BlogPawty.) The Pawty is in conjunction with  the Nose-to-Nose Pet Blogger Awards Ceremony, sponsored by Halo, Purely for Pets and Freekibble.com.
BlogPawty Staff will be at the Twitter #BlogPawty Table, so we can share what's going on on the Red Carpet and on stage with online pawtiers, and also so that conference attendees and Sponsors can watch BlogPawty BarkTenders, Quiz Masters, DJs and Pawleece in action. A #BlogPawty Hostess will be on hand to explain what's happening and how folks can join the pawty.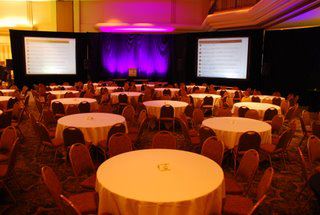 The #BlogPawty will include the pre-Awards Cocktail Reception, Red Carpet arrivals (real and virtual), step and repeat photos and Tout! interviews, so kick it up a notch for your photo ops – and dress up those Twitter avatars with your red carpet pics! The pawty will continue with the Awards Announcements, Closing Remarks and After-Pawty, and we'll be giving away great prizes and super swag from our Sponsors, both in person at the conference and on Twitter.
Emily & Olive, Onyx & Twiggy strike a pose! 
Haven't attended a Twitter pawty before? Register for a Twitter account and sign into an app, such as TweetChat with your Twitter ID and the hashtag #BlogPawty. Then just follow along and jump in!
If you're attending the conference, Kristin Dewey (@cokiethecat's mom, @blogpawskristin) will be teaching how to "Pawty Like an Anipal" as part of the "Twitter: Making Your Pawprint 140 Characters at a Time" session on Saturday afternoon.
@cokiethecat's mom will hook you up!
#BlogPawty Schedule
 
5:30pm MT: #BlogPawty begins in conjunction with the live BlogPaws Conference Cocktail Pawty and Red Carpet Arrivals
6:00pm MT: Wendy Diamond from AnimalFair.com emcees the first annual Nose-to-Nose Pet Blogger & Social Media Awards Ceremony,
7:30pm MT: BlogPaws Conference Closing Remarks
8:00pm MT: After Pawty!
#BlogPawty Staff
1st Shift
5:30 – 7:00pm MT
Quiz Master: @BlogPawsKristin

Barktenders: @PepiSmartDog & @PumpkinPuddy

DJ: @CosmoHavanese

Pawleece: @BrutusTheDane

Twitter Table Hostess: @CheshireK
2nd Shift
7:00 – 8:30pm MT
Quiz Master: @MaggieTKat

Barktenders: @Tildatoo & @PepperPom

DJ: @BunnyJeanCook

Pawleece: @PushUpsNPaws

Twitter Table Hostess: @IndyKitty

MENU
 #BLOGPAWTY BEVERAGES
Our BarkTenders will be happy to serve you
our signature virtual beverages
(Or order your personal fave – our BarkTenders are expert Mixologists!)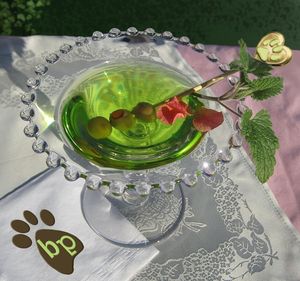 BlogTini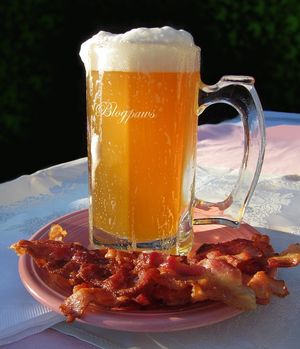 BlogPaws Bacon Ale   
 
BlogPaws CofFeline
#BLOGPAWTY NOMS BUFFET

Help yourself!
(Thank you for catering #BlogPawty, @TinyPearlCat!)

 
Shrimp BlogTail
 
Cheezy BlogPaws Quiche
 
Beef StroganPaw
 
DESSERTS
Gluten Free Vegan BlogPaws Cookies
(Homemade by @TinyPearlCat!)
 
Wiggle Worm Cake
And, of course, #BlogPaws Cheesecake!
Enjoy!