In conjunction with a new year, a dedicated focus to educating bloggers of all levels and skill sets, along and those who want to learn social media or grow their online presence, BlogPaws is proud to announce a relationship with the Cat Writers Association (CWA). Two CWA panels will debut at the BlogPaws 2015 Conference.
CWA is a dynamic professional group of passionate cat advocates composed of writers, bloggers, photographers, artists, and broadcasters.
BlogPaws is dedicated to pet lovers and bloggers while helping  pet bloggers and enthusiasts connect digitally, build their online presence, enhance their social networks and support animals,  and shelters/rescues across the world.
CWA + BP = Bridging the gap between bloggers and publishers at the BlogPaws 2015 Conference. Here's the scoop:
The CWA reached out to BlogPaws both in the past and more recently, following the November 2014 CWA conference, to evaluate interest in potential future partnerships. Much of the BlogPaws 2015 Conference 2015 was already planned. Since CWA's conference had just completed, rushing to 'piggyback' another CWA event so soon was not feasible or in the best interest of CWA's sponsors. Both organizations need time to fully explore a variety of options that may mutually benefit our collective members. BlogPaws generously proposed offering a CWA-branded "mini-track" of two panels, focused on writing and publishing, as a first collaboration.
Two CWA Panels to Debut at BlogPaws 2015 Conference 
On Thursday, May 28th, the Sheraton Music City Hotel in Nashville, Tennessee, these two Cat Writers Association panels will occur at BlogPaws. Anyone who attends the BlogPaws Conference is eligible to attend these sessions:
Bridging the Gap Between Bloggers and Publishing This publishing panel features Layla Morgan Wilde, Janiss Garza, Alana Grelyak, and Deb Barnes. The session will be a "how to use your blog as a springboard to professional publishing" by learning how to write, research, edit, and design your blog posts in such a manner that they become a portfolio of quality work to help open the door to publishing deals.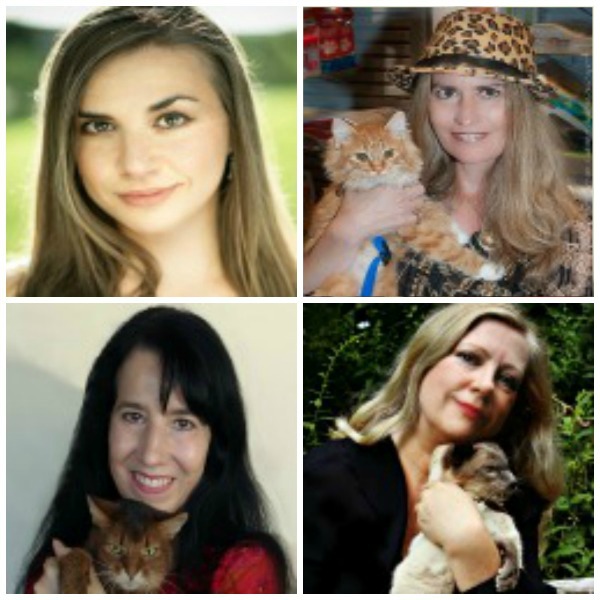 Publish Or Perish?  This publishing panel features pet book authors and publishers Amy Shojai of CWA, Pam Johnson-Bennett a best selling cat behaviorist and author, Lisa Erspamer a best selling publisher of cat and dog books, and Bob Mayer, a best selling author and publisher. The panel will discuss the current state of publishing from the "traditional" to "indie" paths, how publishing has changed, why bloggers should write a book (or become a publisher), how to choose your publishing path, pitfalls to avoid, and how to leverage social media and blogging to build your author platform.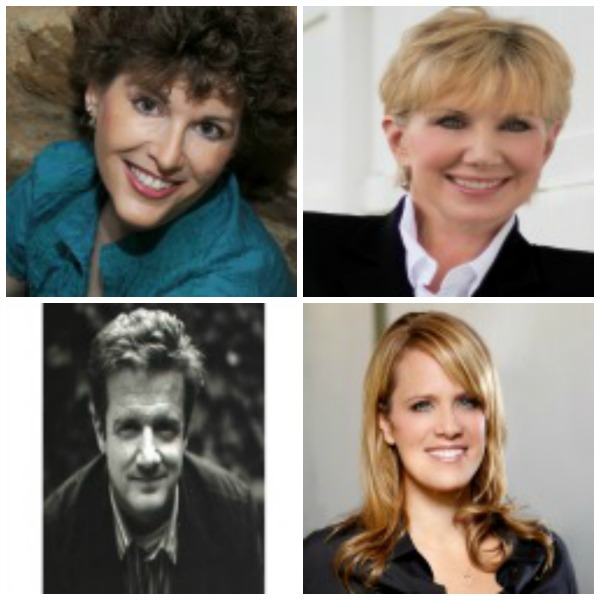 The CWA Writers Track at the BlogPaws Conference 2015 offers a partnership opportunity to benefit both CWA and BlogPaws members and other attendees in a new place and calendar timeline.
If You Aren't a Blogger….Should You Still Attend?
Absolutely.
As the folks from CWA so eloquently shared, "Many writers feel challenged or frustrated by blogging because today they're told by editors, publishers, agents, PR professionals and TV/Radio booking producers that "blogging is required" to establish credentials and build platform, but not HOW to do it. BlogPaws Conference 2015 will help answer those questions."
In addition to the branded CWA Writer Panels, this year's BlogPaws 2015 Conference offers sessions that address copyright, trademark, fair use, contracts and more, issues that pertain to ALL writers and communicators whether you are a dog blogger, a freelance cat magazine writer, a book author, or online editor wishing to "curate" other people's work. The BlogPaws Conference 2015 also offers veterinarian presentations on feline health topics, and shelter and rescue track professionals speaking to volunteers on topics of interest to anyone who loves and advocates for pets. Did we mention the entire conference is pet welcoming and most meals are included in the price?
Indeed.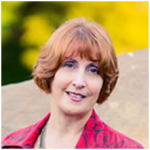 BlogPaws co-founder, Yvonne DiVita, says, "BlogPaws 2015 is delighted to be offering a writing track facilitated by top writing professionals at the Cat Writers' Association. Our mutual goals bring a focus on writing excellence to all attendees at the conference, be they freelance writers, bloggers, or a combination of both. It's an honor to be working with such a distinguished organization on our 2015 educational conference."
What You Need To Know 
Click for the BlogPaws 2015 Conference speaker lineup to date: More to be added, too!
BlogPaws keynote speakers.
Register for BlogPaws 2015 Conference.
For for hotel reservations at the Sheraton Music City Hotel.
For further information from our friends at the Cat Writers Association.
See you in Nashville!