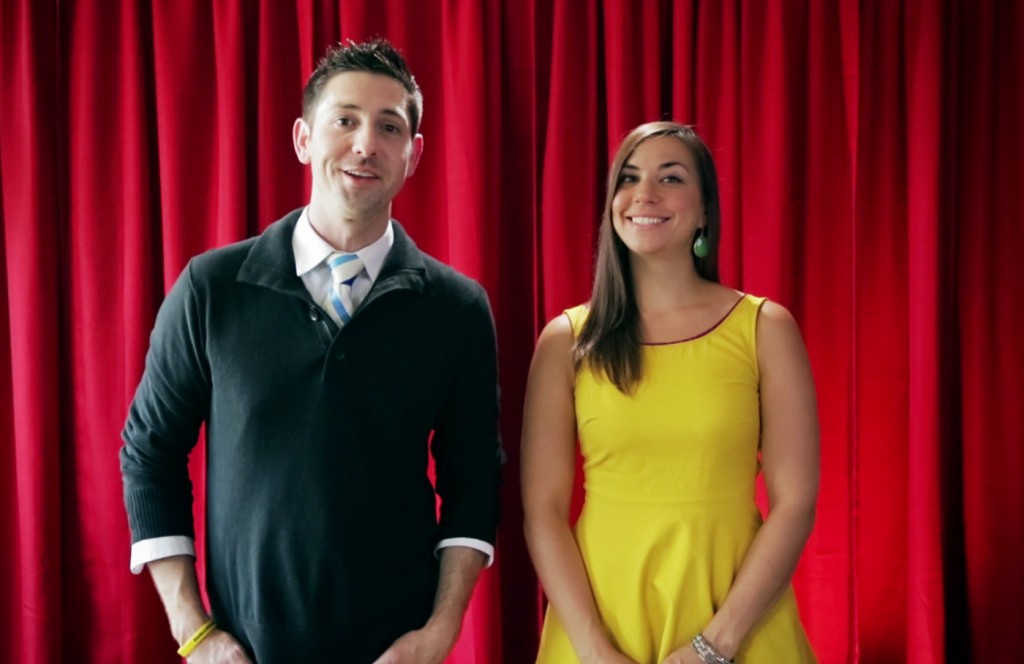 Alana Grelyak and co-star, Kris Flanagan
Crepes and Lil Bub have something in common: They are both starring in an episode of CATastrophes.
Alana Grelyak is the Editor of CatintheFridge.com, a self-described blog about hilarious cat, Crepes, who blogs about life and special needs. Grelyak is also the winner of a 2014 BlogPaws Nose-to-Nose Pet Blogging and Social Media award in the category of Best Pet Blog Video for Cat-CATastrophes: The Inheritance. If you missed the video, check it out here:
Well, now the web series has partnered Animalist.com! The web series, CATastrophes, made its debut on Discovery Digital Network's Animalist on Monday, July 14. The series was created by Alana Grelyak and Michael Gabriele, a husband and wife film-making team from Chicago, and also stars actor and comedian, Kris Flanagan.
Each episode features cats in comedic situations, along with a couple who has to deal with their antics, and a cat rescue that the couple feels is doing good work helping pets find homes. In between the larger episodes, Alana and Kris offer tips for living with cats, showcase harder to adopt kitties, and even reenact viewer stories.
But wait, there's more.
"ChronoCATastrophe," the next episode in the series, premiered on July 14 and features the iconic Lil BUB as Wellington, a cat who has the power to take people back in time, as well as a host of adoptable cats from Tree House Humane. You can see all episodes at Animalist.com and YouTube.com/catcatastrophes.
Here's the latest episode, ""ChronoCATastrophe," with Lil Bub!
Congratulations to Alana, Michael, and major meows and wags from all of us at BlogPaws.
And if you missed it, we had a Google Hangout featuring Alana recently:
BlogPaws provides its Nose-to-Nose Pet Blogging and Social Media award winners with year-round support, and we are very proud of Alana and company!