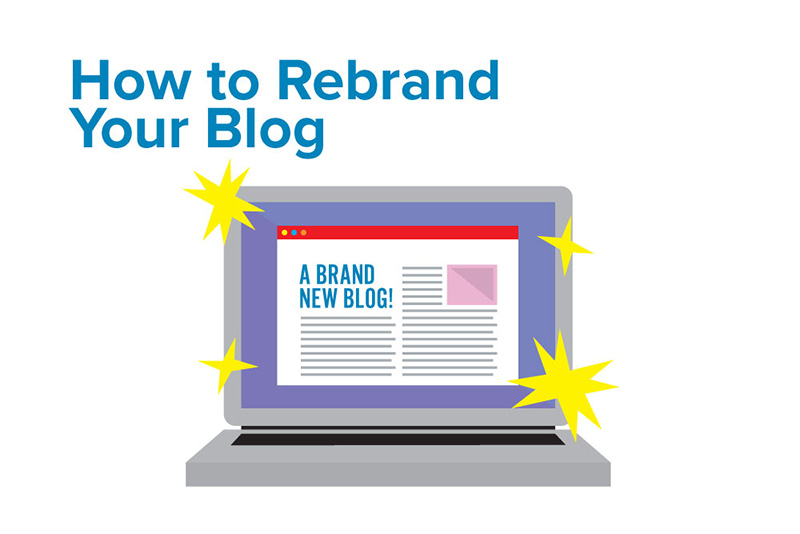 When I started my blog in December 2014 to promote my book, I had my site designed to match my book cover. My initial thought was that my blog was going to be named, "Lola's Diary," so it could be an extension of my book and social media pages. It all made sense at the time, especially for marketing purposes.
But as time went on and I learned different things, I realized that my blog needed a total makeover. I didn't know where to start, but a branding workshop at the 2017 BlogPaws conference headed me in the right direction.
If you find yourself in the same predicament as I was, here are a few tips and tricks to help get you started on the right track.
Establishing the "Why"
The most important thing to consider is the "why."
If your branding perfectly reflects you and your blog's purpose, and your readers are able to recognize your content across all social media platforms, does it make sense to change it?
As I became more involved in the blogosphere and saw what others were doing with their blogs, I felt an urge to share my passion for animals in a different way.
Little by little, I found myself writing more informational and evergreen content. When I started doing that, I began to get noticed by brands, PR agencies and rescue groups. As all of this began to evolve, I knew my blog needed a change.
In general, my branding was very inconsistent. My fonts and color palettes were over the place—it was a big mishmash! I wanted to be taken seriously, so I knew I had to do something about it. You can see what the homepage looked like before below on the left; the right is after the rebranding.
Keeping Your Blog Name vs. Creating a New One
Staying with your current name or changing it depends on the direction and theme of your blog. Are you changing your focus from cats to fish? Or from dogs to multi-species?
Your blog name should represent your goals and what you plan to write about. In my case, my blog's name still fit my goals since I planned on continuing to write about cats. On top of that, people were familiar with Lola and our overall mission of bringing attention to animal rescue.
My tagline, however, did not. It fit my book, but not the content I was currently creating. My old tagline did not give potential new followers a clear idea about the subject matter of my blog, so I knew I needed a new one.
Creating a New Tagline
When creating your new tagline, a good place to start is performing a blog audit.
My blog audit taught me that 60% of my highest performing posts of all time were about advocacy and wellness. I also learned that a good portion of my traffic comes from organic Google searches. Now that was surprising and enlightening!
I wanted my new tagline to represent the new direction I was trying to take with my blog. When I was thinking of words that describe my blog, or what I want my message to my readers to be, three words were prominent: advocacy, education, and entertainment. The results of my audit confirmed that I was going down the right path since advocacy and education fit right in.
Tweaking vs. Total Redesign
Do you think you need a total overhaul, or just a few nips and tucks for a fresh look?
Changing the font, header or layout are a few things you can do to tidy up your blog to give it an updated and consistent look.
I wanted my blog to be lighter and brighter, more pleasing to the eye and welcoming, so I started with my color palette. I did research on the Psychology of Color and spent hours finding different color palettes. With the help of my designer, Debbie Glovatsky, we put together a style guide and layout that was perfect for me. We also tweaked my logo just a bit to incorporate the new fonts and colors. Below you can see the logo before the redesign on the left and the new one on the right.
I learned a lot from the process with Debbie, such as "less is more." I originally had a very busy design in mind, but the simpler, cleaner one we decided on was spot-on for Lola The Rescued Cat's change.
After rebranding my blog and feeling more comfortable with my new look, I was inspired to create content that would drive traffic to my blog.
My bounce rate decreased 17.86%, when comparing my first year of blogging to this past year, which means people enjoy spending more time at Lola The Rescued Cat.
I hope these tips help you in your rebranding process. If design and HTML/CSS are not your strong points, consider hiring a designer who is experienced and knowledgeable in these areas. After all, making your blog look professional will be worth every penny.
By day, Dawn White is a Behavioral Psychologist (working with adults with Intellectual Disabilities and Autism), and a Licensed Massage Therapist (teaching in a massage therapy program.) By night she is the award-winning writer and blogger behind Lola The Rescued Cat and the author of Lola: Diary of a Rescued Cat. Lola, Lexy, and Dawn promote advocacy for adoption and animal rights, educate their readers on how to give their cats the best lives ever, and entertain with their wit and escapades.