Have you ever considered publishing a blog post on someone else's site? Many people dismiss the idea of guest blogging because it's too much effort for too little reward, but if you have a plan and know what you want to achieve, then guest blogging can be a valuable way to grow your blog.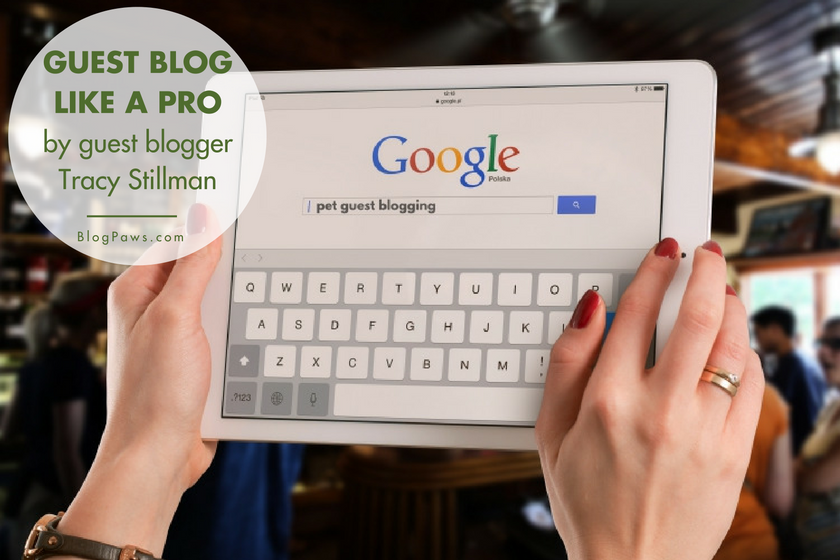 Identify your goals
First, you need to figure out what you want to achieve. Rather than writing guest blogs because another blogger said it was good idea, you need to set yourself clear objectives.
There are three main reasons that bloggers usually write guest posts:
Perhaps you want to establish a name for yourself as a subject matter expert on a particular topic – raw feeding cats for example.
Maybe your focus is SEO and you want to build solid backlinks and rank higher in the search engines.
Or, you're looking to gain additional traffic back to your website. Keep in mind though, that new traffic is only valuable if you can convert visitors into followers and subscribers.
How to find guest blogging opportunities
When looking for places to guest post, you need to focus on sites that are relevant to your niche or industry, with an audience who will be interested in what you're going to write about. Ideally, the blog will have an engaged readership that comment and share blog posts, and the blog will be active on social media.
Google is a great place to look for guest post opportunities, simply search 'your niche + guest blogging'. On social media use #guestpost to find published guest posts in your niche and then follow the links to identify those blogs that are accepting guest posts. Check out forums that help connect blogs looking for content with guest bloggers, such as BlogPaws' Social Learning Community. You can also approach other pet bloggers for a 'guest-post swap' or send a pitch to a blog you admire.
Pitching your idea
Once you've identified blogs you want to pitch a guest post to, you need to get to know them better. Who is their audience and what type of posts do they tend to publish? Check out previous guest bloggers and their bios to see their level of expertise – how do you compare? Do they feature guest posts from pet owners or only pet industry professionals. Engage with them on social media and sign up for their newsletter.
Sometimes, whether a guest post is accepted or not comes down to the timing of your pitch. The time is often right when the blog publishes a new guest post, when they mention your blog, business or product in a blog post or on social media, and when they advertise that they're looking for guest contributors.
Finally, check whether your target blog has content guidelines for guest posts and if they do, familiarise yourself with what they're looking for. You need to tailor your pitch to the blog's requirements and demonstrate why you'd be a great guest blogger. Make a good first impression by following their submission guidelines.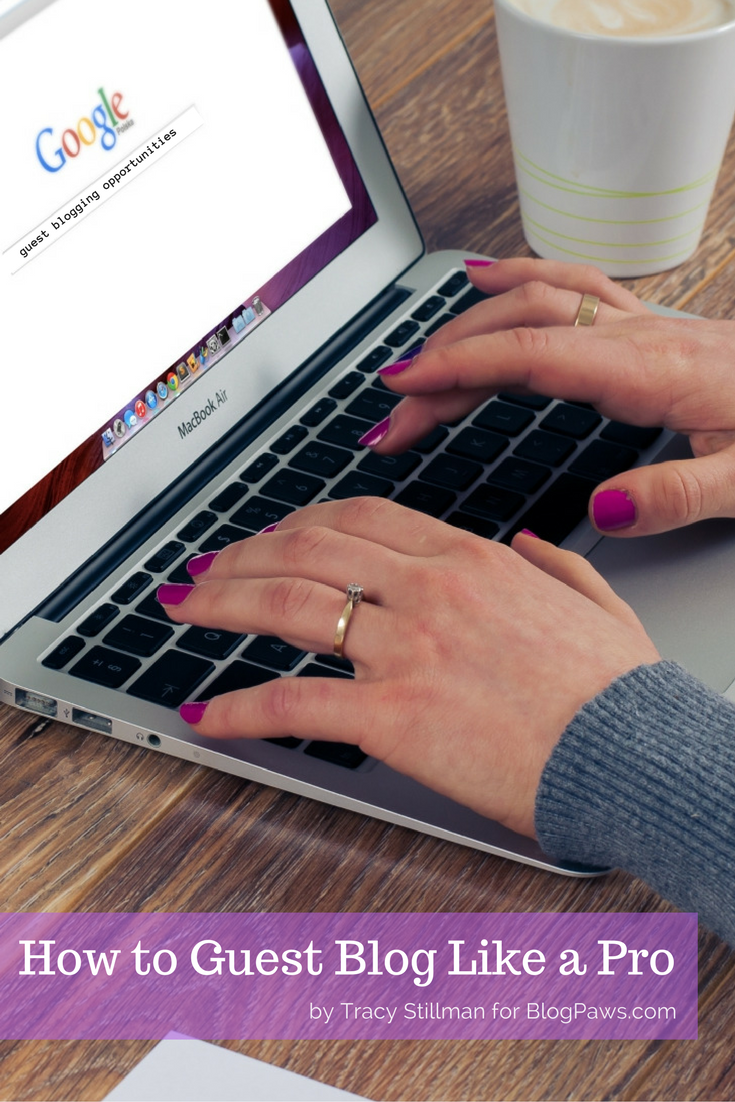 What next?
 If you want to guest blog like a pro, there are a few more things to do once your guest post is published. Respond to reader comments and keep the conversation going. Promote your post to your own audience by sharing across social media. The blog owner will be happy if you send new readers their way, and you'll open the door for future collaboration opportunities. You never know where things will lead.
Do you guest blog as part of your marketing strategy? Has it helped you grow your blog?
Tracy Stillman is the editor of Pawesome Cats, a cat-centric lifestyle blog based in Australia. The blog promotes responsible pet ownership and provides cat owners with information and advice to help them care for, understand and enjoy life with their cats.
Images: FirmBee @ Pixabay and FirmBee @ Pixabay