It's our weekly blog hop time, and we are devoting this week's "Wordless Wednesday" blog hop to a topic that seems to run rampant: How to be taken seriously as a blogger. Did you ever have a conversation with someone who has no idea what a blogger does? Maybe that person is a brand or a sponsor, and they feel that your time is worth peanuts or nothing. If you want to be taken seriously as a blogger, here are seven things you can start to implement right away: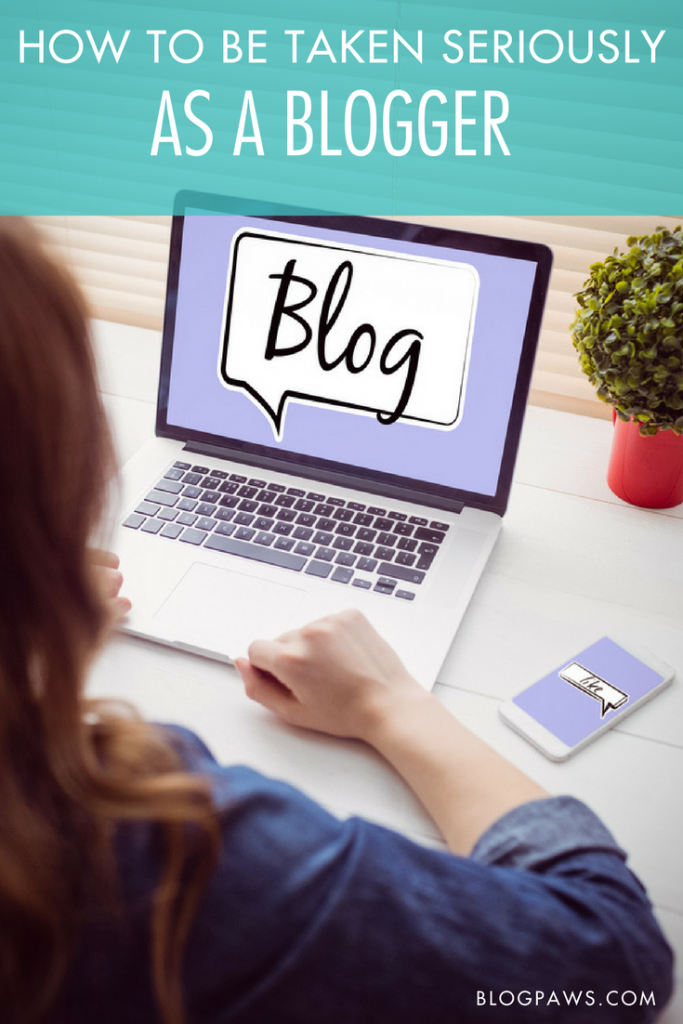 Watch What You Say Online: Whether in a public tweet, a private forum, or an email, tone and intent can't be heard. What you say, especially in print, has impact. Brands see what you say. Sponsors see what you say. Potential followers and readers see what you say. Have a code of ethics and standards in place for your own personal comings and goings online.
Act Like a Business: If you are in the process of building your blog as a business, then act like one. It doesn't matter how far along you are in the blogging journey: brand new or long-timer. If you want to be treated seriously, then run your blog like a business. Stop by the Social Learning Community for the Mastermind course.
Don't Be Everything to Everyone: Ah, the dreaded "run yourself ragged" scenario. If you work 60- or 80-hour weeks, at some point you won't be efficient. Mistakes happen. Choose a path you want to be super great at and then pursue it. Have you tried time blocking?
Be Social: This is by far one of the most important things you can do in the world of blogging. The first word in social media is, yep, 'social.' Reciprocate, respond, retweet, take time to share something not because you have to but because you are being kind. In other words, pay it forward.
Create Your Personal Definition of Success: Do you want to make money blogging? Is blogging a hobby? Maybe you blog to help save animals in need. Whatever it is, you need to define what success means before you can achieve it. Everyone needs a road map.
Define an Expected Income Plan: A million dollars a year is not the answer, although it sounds like a mighty fine amount to have in a bank account. When you obtain employment or work as a freelancer in any capacity, for certain you want to know what you will get paid. If you blog, there are costs involved. Do you know how you will cover those costs and what your expected income will be? Create a short, succinct, but doable plan of the ways you plan to make money blogging. Make those goals realistic. Once you define the goals, break them down into "how to's" and make them happen.
Improve Your Writing and Grammar Skills: Spelling matters, commas and punctuation matter, proper formation of sentences matter. No, you don't have to be a novelist, but you do need a basic grasp of grammar, spelling, and proper construction of a paragraph. Check out some magazines you admire: Examine the content and the construct of the articles.
Don't Stop There
Build a blog strategy and work with the brands you love. Learn from the pros who know how to make it happen: Learn about the BlogPaws 2017 Conference. 
The Blog Hop
BlogPaws offers year-round interaction, activity, community and more to learn, earn, and connect. Plus we have the weekly tradition of the Wordless Wednesday BlogPaws Blog Hop! Visit and leave comments on other blogs to make some new buddies and maybe some new followers. You can add the BlogPaws Blog Hop button to your post and/or to your blog sidebar, either by cutting and pasting the image or using the HTML code below. Need help? Here it is:
How to Join a Blog Hop – BlogPaws Tutorial Video: Step by step help to get you started:
.
You can add the BlogPaws Blog Hop button to your post and/or to your blog sidebar, by cutting and pasting the image below. Need more help? Here it is: How to Join a Blog Hop – BlogPaws Tutorial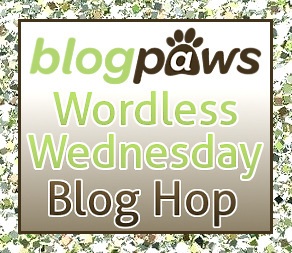 Carol Bryant is the Marketing and Social Media Manager for BlogPaws and runs her own blog, Fidose of Reality and its fundraising arm, Wigglebutt Warriors. When not busy playing with her Cocker Spaniel, Dexter, she stays far away from cooking. Her trademark is her mantra and is tattooed on her arm: My Heart Beats Dog.®
Images: vectorfusionart/Manintino/Shutterstock.com