If you want to be an influencer, you need to invest time and energy on growing your influence. Sometimes one tactic doesn't work, and you need to say, "OK, I just invested all this time and energy but my pageviews have not increased and my follower numbers really have not gone up… What can I do differently?"
It is a hard point to get to, but acknowledging, "I need to refocus and figure out the best use of my time." is something that influencers need to do regularly. Sometimes it is just a matter of stretching yourself too thin and other times it is getting stuck in the same old same old routine, which is not doing you any favors.
Investing your time on the front end will have lasting effects for months and years to come.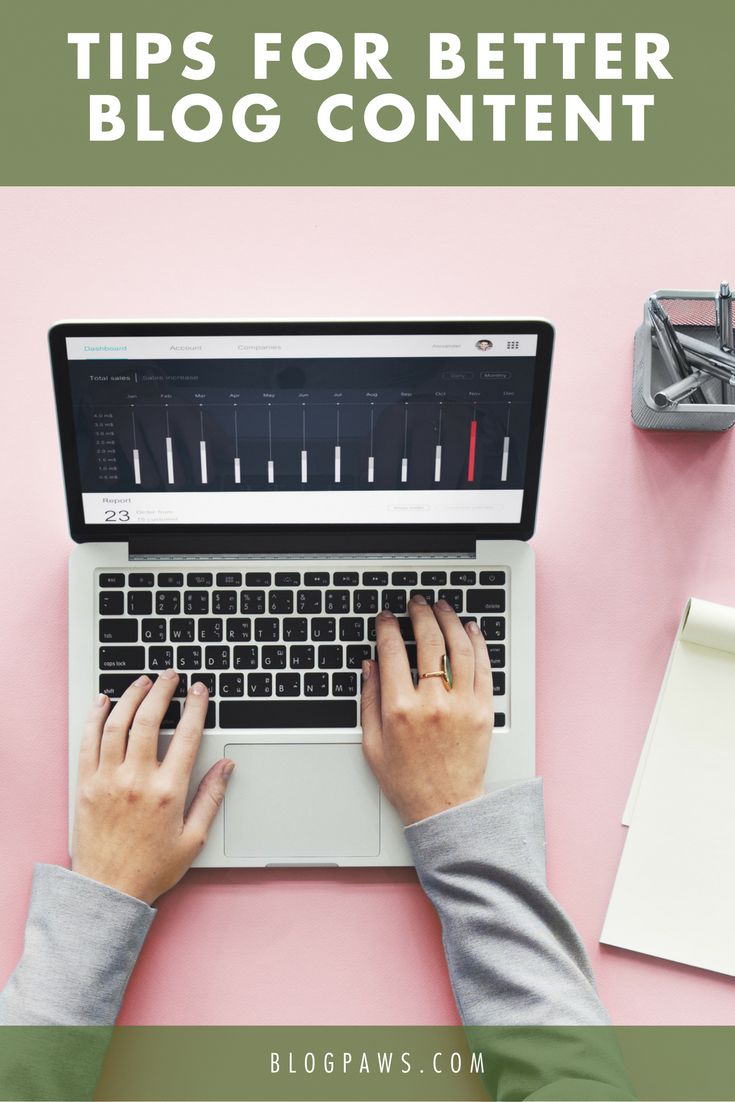 Here are a few things you can do today to make a huge difference:
Take the time to ensure you are using the right key words.
Take the time to edit your post before it goes live.
Pictures, pictures, and more pictures. High-quality images increase the engagement on your post and encourage others to share your content.
Edit your images for social sharing. Do you have a pinnable image for the post? What about to add to your tweet? Do you have a great stand-out image for Instagram?
Brand your images. This doesn't have to cost thousands of dollars or countless hours. Find a font or two that you like and two or three colors you like and stick with them when editing and adding text to your images. Write the font name and color code down on a piece of paper, and stick it to your desk by your computer.
Remember those key words from tip #1? Are you using those keywords as hashtags when sharing your content?
Share your content not just once or twice, but go back to it and share some more.
Maybe you are already doing all these things and are still stuck. Consider asking five long-time readers why they come back week after week to read your content. What would they like to see more of? What can you do to entice them to share your content with their friends and family? Ask your blogging mentor or a friend who is at a place you would love to be as an influencer to take a look at your blog and ask them what two things they would change about your blog to get more traffic and engagement.
Create compelling content.
If you are bored by creating your content, why would your readers, followers, and fans feel differently about reading your content? Give them the best of what you have to offer with each and every post you share. Share content that matters to you in an engaging way so that even if your readers don't currently need help in that area, they bookmark it for later or share it with a friend looking for guidance.
Pose a question on your Facebook fan page about the topics your readers would love to know more about. When you write the content, be sure to go back to that question and add the links so that people can see you took the time to help.
Keep a to do list
I can't tell you what sort of things you need to write down so that you remember to do them in order to create a habit. Some days I only put high-level ideas on my to do list and other days–when I am completely overwhelmed–I will add every single detail just so that I can make that checkmark in my notebook or move the card in Trello to the completed row. On those days I might even add an item to my list that was solved on a conference call or via email just so that I can know I actually achieved something. My to do list for a post would look something like this:
Take pictures.
Write content. Don't forget SEO.
Edit images.
Re-read content.
Procrastinate and make up excuses about why I cannot press the publish button. I have, unfortunately, gotten really good at this step.
Finally publish the article.
Share to Pinterest and Twitter.
Make up reasons why I am not sharing the content to Facebook. Finally share to Facebook.
Share the image and some key info to Instagram.
Share on Twitter.
Participate in chore threads to help create additional engagement and more eyes on the content. If I am short on time I would only add to Pinterest and Twitter chore threads. If I have time I would add it to other threads.
If it is a craft, recipe, or how to post share it with VA's to hopefully include in roundups they sell to their clients.
If applicable add the link to various linky parties to drive traffic.
Tweet, tweet, tweet.
Need help getting back on the right track? Visit the BlogPaws Social Learning Community and enroll in the 10K Challenge. Feel free to think of it as the 5k Challenge or the 50K Challenge. It is a great way to help you get out of your rut to become an even more effective influencer.
Felissa Elfenbein is the Director of Influencer Marketing for BlogPaws. During the day Felissa can be found creating proposals for new campaigns, on the phone with brands, working on VIP events for the conference, and Skyping with the Pet360 Media Sales Team. Felissa lives in the Northeast Georgia Mountains and has two senior Cavalier King Charles Spaniels better known as the Two Little Cavaliers.
Images: Rawpixel.com/Shutterstock.com