When I visit blogs, I see so much of the same content over and over again. Someone writes about it and 15 other people cover the same topic in the same style and the same voice. Not only does it become boring, but eventually you get to a post where the writer has no idea what they are talking about.
I get it that we all want to cover hot topics or topics that are doing well in Google searches this week. But how does that topic fit your brand? In all honesty, it might not! Then, instead of bringing traffic flooding in, you are actually turning off your community because the topic feels completely out of place.
That doesn't mean you shouldn't cover a trending topic, but it does mean that you should make it your own. In fact, it might mean you need to go against the grain in order to be authentic to that topic. That's OK, too. If your reasoning is thoughtful and researched, you can and should share your thoughts on the topic because in all likelihood you have readers, followers, and fans who feel the exact same way.
So, how do you find that balance? It starts with reflection.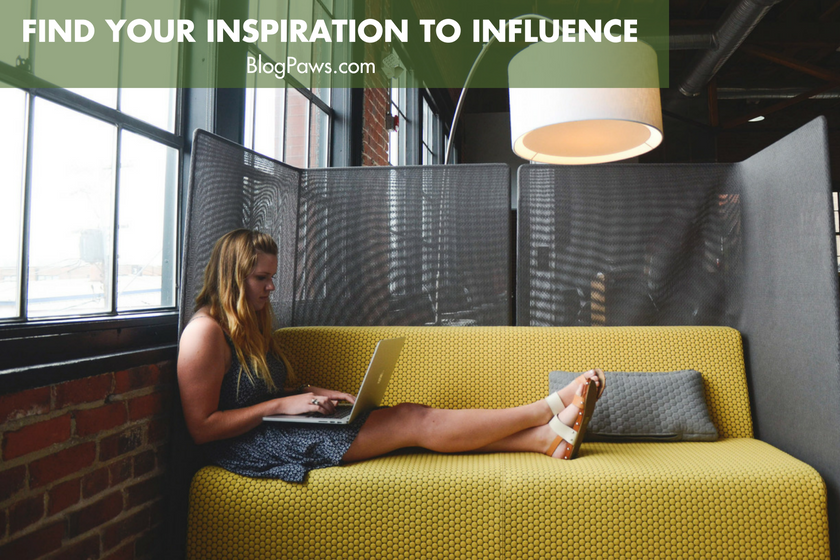 Find Your Voice
When you find your voice, the hows and whys and whens of covering a topic come naturally and flow authentically. Imitation might be the greatest form of flattery but it does not make for the best influencer. Be yourself. Find your voice.
Find Your Inspiration
Finding your inspiration requires you to go out with your eyes wide open and experience things. Find those little things that inspire you and fill you with ideas. Write those ideas down and brainstorm how you can incorporate them into your blog or post on Facebook or recreate it for that award winning Instagram shot. Bring your camera and take pictures. Don't try and experience other people's inspiration; experience your own. Take in the sights and sounds and smells.
Where to Find Your Inspiration
Maybe you went to that quiet place in your yard or went to the lake to sit and relax. With the chill in the air, you thought about your grandmother's peach cobbler. How can you take that memory and incorporate it into your blog? Is that a recipe creation that you use the memory of that favorite dessert to create a treat for your dog? Maybe it is a way to segue into a post about how to keep cats happy in their own zone when family comes over for the holidays.
Be more mindful of everyday occurrences so you find your inspiration to create content that is uniquely you.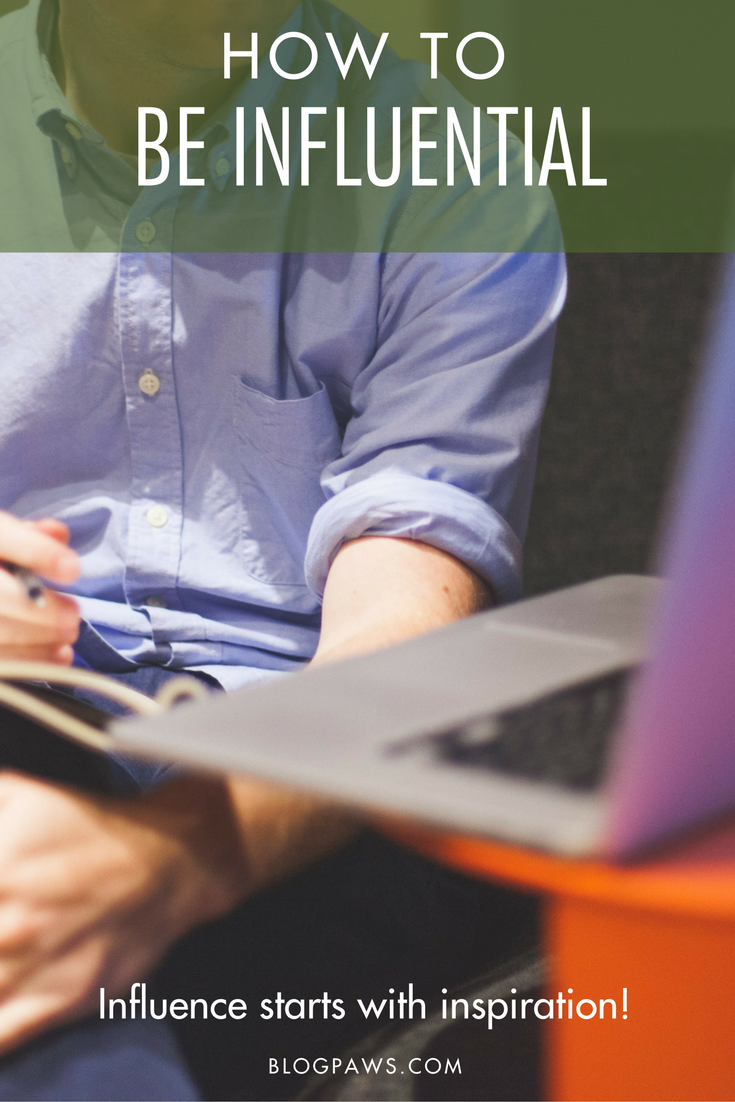 Overcoming Inspiration Block 
Sometimes we get to a point where we are so stressed out from life in general that being an influencer feels like a chore and just something else that we have to do. Unfortunately, that comes across in your content and your readers will see that you are not as connected as you usually are. Instead of fighting it, take a step back and let that be your sign that it is time to step out of your normal routine. Instead of writing that night, take the dog to the dog park, play "hunt" with your cat, spend more time in the barn with your horse. Need something even more out of the ordinary?
Most people live within an hour or two of a different environment (a lake, mountains, a small old town, forest, the city) go for a visit for a few hours. I don't have to travel very far in order to experience most of these things. I value my occasional visits to NYC because it is so far removed from my everyday normal but feels comfortable enough (I went to college in NYC and worked in the city for a while afterwards) that I don't feel on edge when visiting. But I do leave with new ideas and things to consider.
Influence through inspiration, not imitation, and you will see your engagement skyrocket and your readership grow. How do you find your inspiration to stay true to you and your audience?
Felissa Elfenbein is the Director of Influencer Marketing for BlogPaws. During the day Felissa can be found creating proposals for new campaigns, on the phone with brands, working on VIP events for the conference, and Skyping with the Pet360 Media Sales Team. Felissa lives in the Northeast Georgia Mountains and has two senior Cavalier King Charles Spaniels better known as the Two Little Cavaliers.
Save