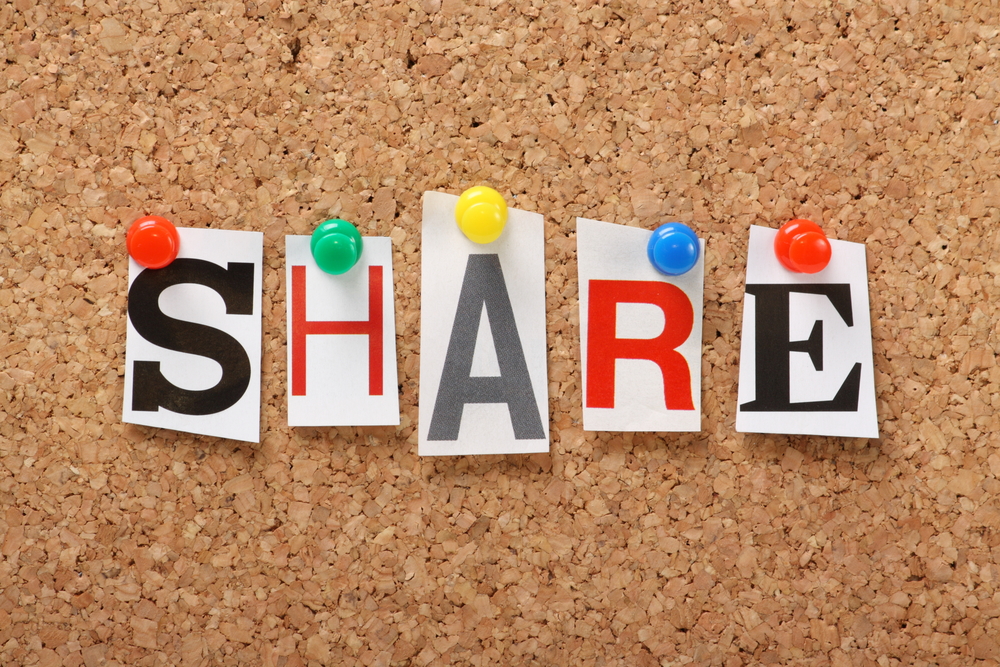 Blog photos are a great tool to use when creating content for both your blog and social media. They not only provide a visual element to your blog post, but they also can provide an opportunity for more shares. But what are ways to enhance your blog photos to make them more shareable?
There are many ways you can make your blog photo shareable. There are tools that make it easy to create infographics, picture quotes, animated images such as GIFs and videos. The key here is that you will be able to create shareable content to help increase your traffic.
Infographic Tools
An infographic is a visual representation of information which aims to make the data easily understandable at a first glance. This have minimal text and can help to explain a concept, showing trends, simplifying information by using compelling images to tell the story in a compact and shareable form.  There are several types of infographics that can be made:
Informational using graphics and text to explain a concept or describing the steps involved in achieving a certain outcome or a tutorial to educate on a specific topic.
On a form of a timeline with events or actions in chronological order.
Used for charts to make a point on trends or growth.
Used for comparisons to show similarities and differences between two or more products, locations, events, actions, ideas, etc.
Professional resume or to show your blog's media kit with your numbers and achievements.
Below are infographic tools that you can use:
Canva is filled with options and ready to use templates for the project you choose to work on. It includes the required dimensions so that you can start creating in seconds. You can use the site but Canva has an app for iPhone and Android too. Canva has a lot of templates for almost everything including infographics. And has a large variety of images that you can choose from. You can use the free version with limited possibilities or purchase the monthly service to have access to all the benefits.
This is a design tool with customized templates for any occasion. You can edit images. Make your own ads, invitations, business cards, announcements and much more. They have a free version with limited features and a paid service that includes design templates for almost anything. PicMonkey allows you to open a new account and access to the infographic template designs based on a free trial. You can access a vast number of design templates and allows to add your own images too. It has a simple interface and it is very easy to use. Not so long ago PicMonkey released their mobile app too.
Picture Quotes
Picture quotes are essential when wanting to generate opportunities on organic search and to create shareable images for social media purposes. Inspirational quotes are a good example of this as well as adding text to your own pictures to convey a message or an emotion in a quick manner.
People often skim through blog posts without stopping to read the full story. A picture is a great way to convey your message quickly to an audience without having to read through a lot of text. Creating picture quotes is simple when using the correct tools and can help with the shareability and engagement on your social media postings, such as Instagram and Facebook.
Below are picture quote tools that you can use:
This app is not only for editing pictures it actually helps you to create powerful content and picture quotes. Photofy includes an array of stock images, artwork, frames, free-form text, stickers, shape masks and the ability to include a logo or watermark in the images created. This app is partially free. You can purchase features based on your needs allowing for service customization. I use it every day and it is my to go app for picture quotes and creative Instagram postings. I find it easy to use and helps me create fun and catchy digital content.
This app is wonderful for editing images, making collages with video and doing special effects on your pictures. This service is partially free and comes in three apps. Rhonna Designs, Rhonna Collage and Rhonna Designs Magic. Each has a different purpose but all communicate seamlessly with each other. The Rhonna Designs app is easy to use but many of the design packages have to be paid for, so it could be an investment in the long run. But works well and has a variety of templates and options for creating beautiful picture quotes sized to meet the requirements for high-resolution formats, Instagram square postings, vertical Instagram Stories and Facebook sizing for better image optimization.
GIFs and Animation
The Graphics Interchange Format or GIF chains together multiple bitmap files into a single animated image. Each pixel within a GIF can be one of 256 colors, which is why GIFs generally look low-res compared to other videos we see online. GIFs have lower frame rates allowing for smaller files thus easy to share. GIFs give the chance to stand out and create an impact while showcasing a product or a fun message on social media, they can also help to create a viral effect. GIFs are recommended for social media use but not for embedding into blog posts as those are low resolution.
You can create GIFS from videos and still images using the following apps:
This is a fantastic design app that you can try on a free trial basis to test the capabilities. This app is capable to make GIFs and many other tasks. Professional photographers use photoshop for editing images and create impactful pictures.
This site allows for you to upload still pictures and create your own GIF. It is simple to use and free. Allows you to convert GIF files to MOV and MP4 formats too. When creating your pictures you have to make sure to shoot on a sequence so that when you create the GIF this actually has a logical animation.
Video
Short form videos on long format videos are important for both your blog posts and your social media postings. Videos, when done correctly create buzz that ultimately brings traffic to your site and help with social media influence. Because people gravitate to videos as a form of entertainment and education. Google loves videos, you are more likely to show up first on SEO if you have a YouTube video embedded on your blog post. Short form videos that are fun and entertaining encourage social shares and work well on Facebook. Nowadays video views on Facebook and much higher than on YouTube, therefore, video is a great opportunity to reach new followers.
Below find the tools you can use to create videos the easy way:
If you have an iPhone or an Apple computer you can use this app for video editing and for adding music. The app is simple and includes few special effects like banners and premade video templates. This service is free and comes included with your equipment. I have created many videos on this app in less than 15 minutes. The downside is that is only for Apple platform and doesn't create square videos for Instagram and Facebook. However, it is good for creating professional long format videos for YouTube.
This is a video editor created for GoPro but works on Android and iPhone devices. I personally love this app because it allows you to create squared videos and has ready-made templates with fun effects for a perfect short-form video that is eye catchy and shareable. The app allows to save to your gallery and to post to your social media channels too. This service is free. The only downside is that has very few templates and some of the music is not approved by Facebook. For music you can use the Facebook Sound Collection which is free of use and has approved music when posting on Instagram and or Facebook and even YouTube accepts this music as royalty free. To add the Facebook-approved music you need to use another app called Add Music. This app is very simple to use but it is not free and is available for Mac users only. Unfortunately, I haven't' found an Android or Google phone app for adding music to videos that I can recommend.
Cheat Sheet for Optimal Media Sizes on Social Media
| | | |
| --- | --- | --- |
| Social Network | Image Sizes | File Types |
| Instagram | ‹‹Optimal size: 1024 x 512 px | .jpg |
| | ‹‹In-stream photo: Upload a photo with a width of at least 1080 pixels with an aspect ratio between 1.91:1 and 4:5 | |
| | ‹‹To avoid cropping: 320 x 1080 px Aspect ratio between 1.91:1 and 4:5 | |
| | ‹‹Thumbnails: 161 x 161 px | |
| Twitter | ‹‹Optimal size: 1024 x 512 px | .jpg .gif |
| | ‹‹Profile image: 400 x 400 px ‹‹ | |
| | Header images: 1500 x 500 px | |
| Facebook | ‹‹Optimal size: 1200 x 630 px | .jpg .gif |
| | ‹‹Shared link (Timeline): 1200 x 627 px ‹‹ | |
| | Shared link (News Feed): 1200 x 627 px | |
| Pinterest | Minimum width of 600 pixels | .jpg |
| | Boards 222 x 150 px (large thumbnail) / 55 x 55 px (small thumbnail) | |
| | Pins 2 x 32 px (profile picture) / 236 x scaled height (pin image preview) 236 x scaled height (pin on board) / 600 x infinite (enlarged pin) | |
| Google+ | Shared image optimal size: 426 px width | .jpg |
| | Shared link (thumbnail): 150 x 150 px | |
Are you ready to start creating digital content that stands out? Hoping you find this guide helpful.
Adriana Martin, a pet mom to Lady Bella, Tatiana, Jasmine, Scruffy and Onyx. She is a chef, award winning food blogger, social media influencer and editor in chief of TailsDiary.pet. Learn more about.me/adriana.martin