Affiliating your blog with a cause can result in tremendous benefits and propel your blog to levels you never imagined possible. Paws for Reflection found this out first hand earlier this year when I reached out to Felines Fix by Five.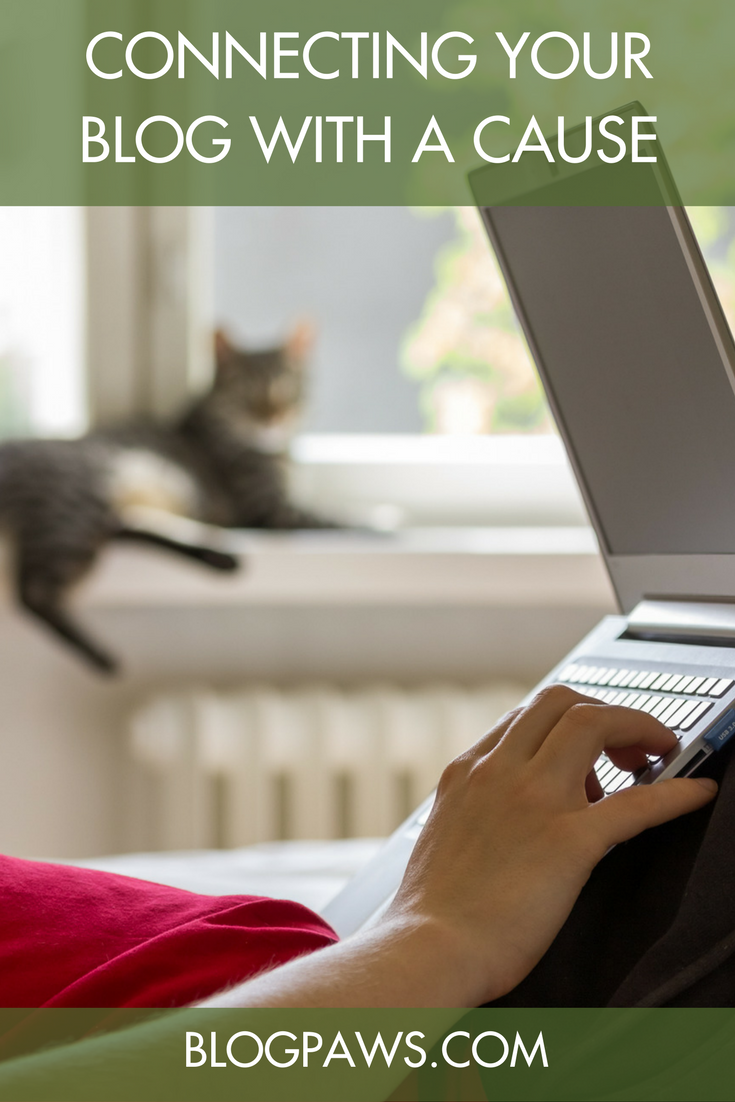 After receiving an email regarding FFF, I was curious and definitely wanted to write a blog post about the initiative. After contacting Spay/USA founder Esther Melcher at Marian's Dream, who is spearheading the project, we set up a phone interview, and it was the beginning of a connection to a cause in which I truly believe in – reducing the explosive cat overpopulation. It's an issue that I continue to blog about, and it continues to be among my more popular posts.
First, I sent her a list of potential questions about the project. But for some reason, and perhaps it was karma, I set up a phone interview. It was an instantaneous connection with tons of positive energy, especially when we found out we both live in Maine.
From that initial phone call, we agreed to have lunch. I told her that I was planning to attend the Cat Writer's Association Conference being held in conjunction with BlogPaws 2017. I also told her I would be very interested in working with her to promote the message about how important it is to have your cat spay/neutered before five-months of age. This not only prevents unwanted litters, it also stops undesirable behaviors like yowling and spraying.
Little did I know picking up the phone to do this interview for my blog would have such an incredibly positive effect on my career, and boost me to a level I never imagined possible.
This connection and my work to not just write one blog post about Felines Fix by Five, but the collaborative effort to set up a way to market the message nationwide was definitely responsible for being recognized by the Winn Feline Foundation as the recipient of their 2017 Media Appreciation Award.
Our efforts at Felines Fix by Five are just beginning, and I look forward to being affiliated with an initiative that can have such a profound effect upon the lives of cats. Shelters are already doing spay/neuter prior to adopting out kittens. It is the general public and the veterinary world that we are trying to reach.
Cause-related marketing has been around for quite some time, and while that term applies to for-profit businesses connecting with a cause, it can early be applied to blogging. Benefits include:
Giving you a purpose
Making you accountable to the cause
Reaching a wider audience that is affiliated with that particular cause
Creating a whole new host of ideas for posts on your blog, social media accounts or video channels.
While connecting with a cause, can have tremendous benefits, make sure it's the right fit. Align yourself with a cause that you truly believe in, and aligns with you and your blog's mission. If it's the right connection, hold on, because you might be in for one heck of a journey to places you never dreamed possible.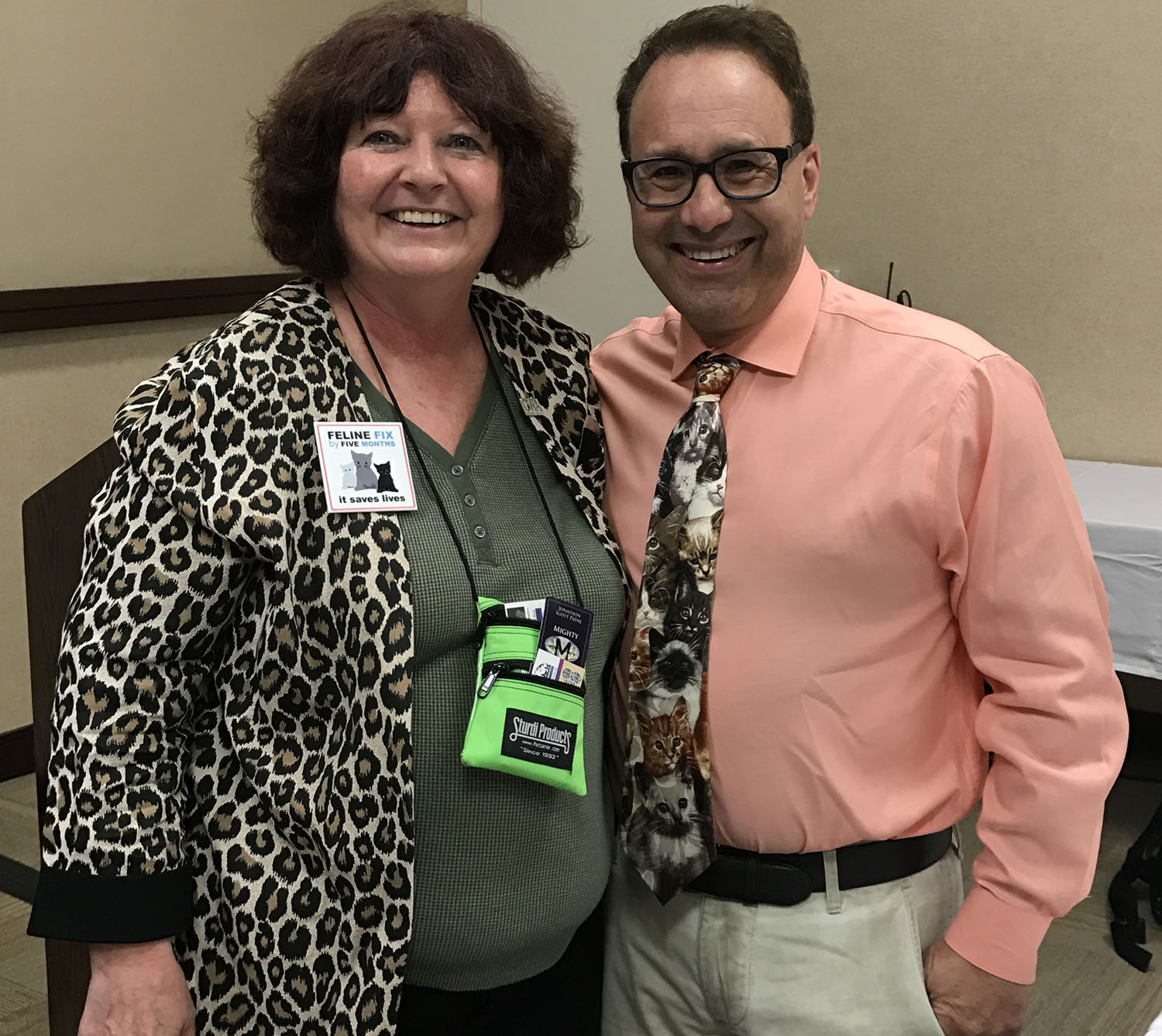 BJ Bangs received the Winn Feline Foundation's 2017 Media Appreciation Award at BlogPaws 2017. Pictured with her is Steve Dale, host of two nationally syndicated radio shows, and member of WFF Board of Directors. Image courtesy of the author. 
Image: Anna Luopa/Shutterstock.com
BJ Bangs, recipient of the 2017 Winn Feline Foundation's Media Appreciation Award, blogs at bjbangs.net (Paws for Reflection), a blog that's all about cats. An award-winning journalist, photographer and communication's professional, BJ is a catvocate and is working to promote Feline Fix by Five Months Initiative nationwide. At Paws for Reflection, we're serious about cats, delving into why cats are the absolute best soul mates. We spring in a little humor with lots of travel tips, photos and a few feline tales, making Paws for Reflection a must stop for cat information on the cat crazed Internet. She has been published in national magazines, including CatFancy and CatTalk, and regional publications.