Welcome to our weekly BlogPaws speaker series in preparation of the 2018 BlogPaws Conference in Kansas City, MO. Each week, we feature a different speaker so that you can get to know them and learn what their session is all about. Be sure to also tune into our weekly Facebook Live on Wednesdays at 4pm EST on the BlogPaws Facebook page. If you can't attend live, no worries! You can always catch the replay at any time on Facebook or right here on this post.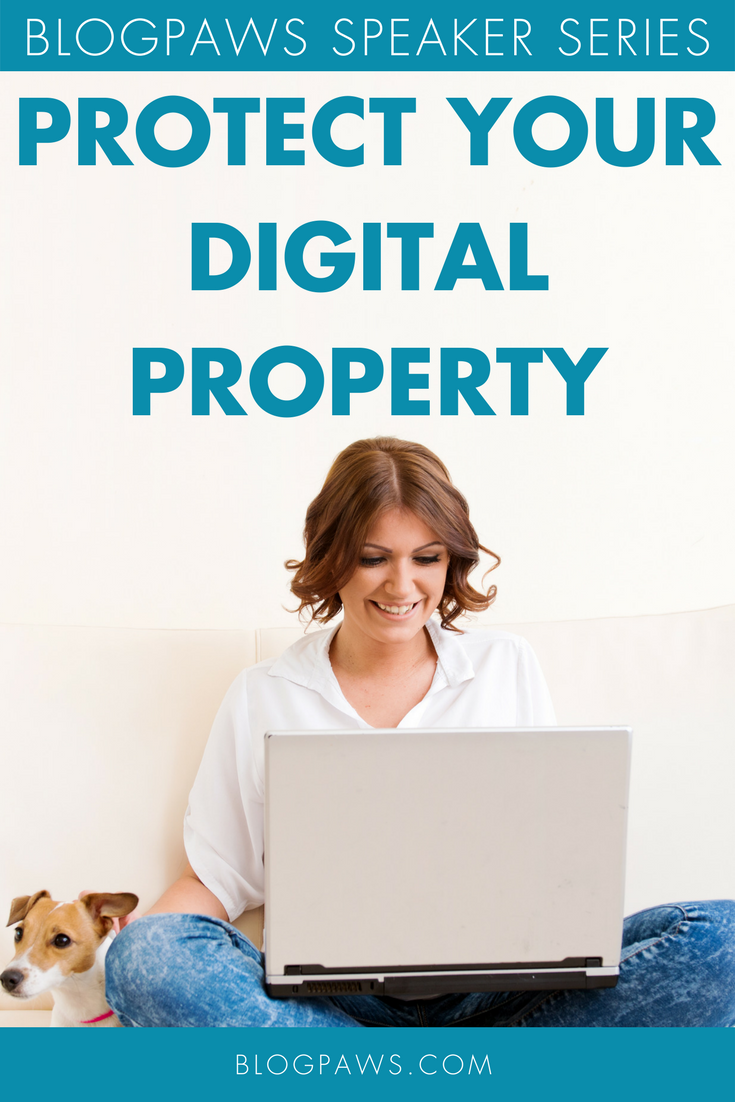 Say Hello to Jamie Lieberman
This week the spotlight is on BlogPaws speaker Jamie Lieberman from Hashtag Legal and Businessese.
Jamie's session, Protect Your Digital Property! A Content Creator's Guide to Trademarks and Copyright, takes place on Thursday, April 19, at 3:45pm. You can sign up for her session on our interactive agenda.
Jamie will answer the following questions:
1. What are trademarks and copyright?
2. Why do I need to know about trademarks and copyright?
3. When should I consider registering a trademark?
4. How do I protect my intellectual property?
5. What do I do if someone uses my intellectual property without permission?
Attendees will leave better equipped to protect their businesses.
Facebook Live: Watch the Replay Here!
In case you missed it, catch the Facebook Live interview here with Jamie Lieberman and Aimee Beltran.
Aimee Beltran is the Director of Community Education for BlogPaws. She also writes two blogs, Irresistible Icing and Irresistible Pets with her Chihuahua, Chuy. Aimee is passionate about her mission, "create an irresistible life you can't resist!" She loves anything with glitter, kayaking, and spending time at the beach.