Shopping trends lean into affiliate marketing opportunities.
Online sales are at an all-time high. More people are exclusively shopping online, whether that means delivery or curbside pickup. That trend suggests that brands miss out on last-minute add-ons, trying newly launched products in-store, and loss of end-cap marketing. Direct to consumer (DTC) sales that go directly from the brand to the end consumer is up hundreds of percent year over year. Whether it was a breakdown of cross country shipments, closed businesses, or not feeling comfortable going in the store, the average consumer has taken their shopping habits directly to the brand.
How does DTC shopping trends affect Influencers?
As an influencer, these trends open up doors that would otherwise be closed. With marketing budgets all but non-existent in many companies, social media and word of mouth advertising is at an all-time high. Brands are pivoting and speaking directly to the end consumer, and that is where influencers come in.
Influencers have the ear of the buyer and a list of products they already love and trust. Brands working with influencers can get started quickly and begin making sales within 24 hours.
Together, brands and influencers will need to be deliberate, authentic, and paint a picture of urgency. And, with the tools and the knowledge available, together, you can both make sales.
On both sides, creating a few authentic relationships can help you both see a constant stream of additional income.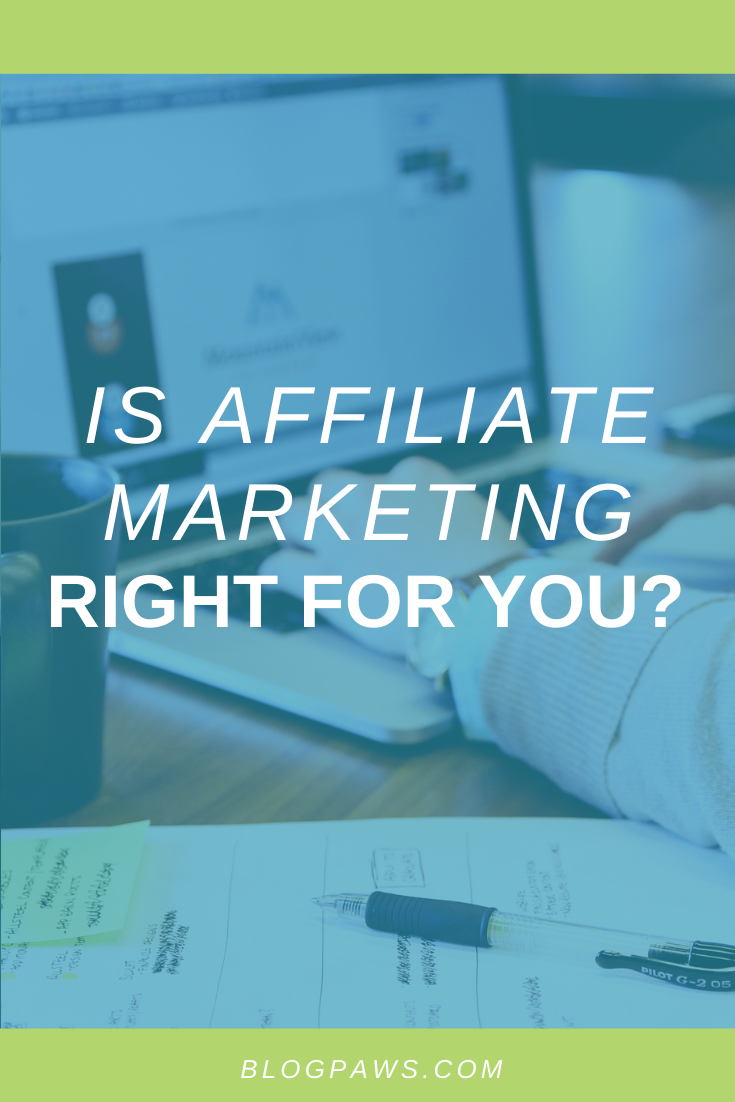 But wait. What Is Affiliate Marketing?
The simple answer is: affiliate marketing is an arrangement between an influencer or website and an online business to help promote the company and its products in exchange for a commission on sales.
Affiliate marketing has been around since 1994. The first program centered around the sale of flowers and gifts and, within a year, had attracted 2,600 affiliate marketers. Amazon came along two years later, launching the precursor to their current affiliate program. Affiliate marketing is a multibillion-dollar piece of the e-commerce puzzle. It helps boost sales for everything from flowers, books, food delivery, marketing services, webinars, pet supplies, artists, and everything in between.
Affiliate marketing is a form of performance marketing where the predominant form of compensation is a commission on sales. That means you either need to know the tricks of the trade (and there are many), or you are passionate about a few fantastic products.
As an influencer, the cost to get started is measured in sweat equity and not dollars and cents (though that might also come into play). Yes, as an affiliate marketer, you can start earning money with little to no out of pocket costs. You need to obtain no sample sets, auto-ship amount of product you need to order, or company training you need to attend.
Let's talk about affiliate relationships.
Amazon is a big player in affiliate marketing. Amazon makes it easy to grab the link to your favorite products and get to work promoting. They set up their affiliate marketing program this way to attract the most affiliates possible. Whether you are writing a long-form blog post, sharing a 15-second video, or posting an image and a brief, but heartfelt description, Amazon has it all at the click of a mouse. When it comes to affiliate marketing, Amazon is focused more on the relationship with the influencer using the affiliate links and less on the brand the links belong to.
Amazon is still an easy place for brands to send influencers to, even though they offer the lowest commission on sales in the market – especially after slashing commissions earlier this year.
The other option for influencers and brands is to work directly together. With a direct affiliate relationship, there will be a more significant time investment on both sides. You will need to update offers and links much more often (sometimes monthly), but influencers can earn more commissions, and brands can earn more loyalty. Sales of pet products earn an average of 3% commission through Amazon for influencers, and brands make less on the sales of products through Amazon. In a direct relationship, influencers will see somewhere in the neighborhood of 10 – 20% commission from the brand, and brands can earn more attention and awareness with the incentive to share and earn more from their direct influencer relationships..
Let's get specific for the brand side of affiliate marketing.
On the brand side of things, Amazon is easy. Once products are live on Amazon (with few exceptions), Amazon Affiliates can promote the products. There is nothing to set up—no one to hire. And no additional learning that needs to occur. It's all done for you. Of course, that traffic is not going to your site, so the sale goes to Amazon.
The good news is you don't have to worry about shipping. The bad news is that the purchase is not tracked by you, the brand. You don't get to add to your customer email list.
If you decide to have direct relationships with influencers, as a small brand, you can set up your affiliate program using the back end of your website. The tools are there and free to use, but you have to keep up with payments, emails back and forth, regular product or service updates, and attracting affiliate partners on your own. The benefit is those referrals are now in your customer database, and all customer service goes through your team.
Brands can also take the plunge and use a platform like Commission Junction or ShareASale. Yes, there will be out of pocket expenses, but you don't have to reinvent the wheel. Yes, someone from your team will need to get things set up and monitor the program, but you get an assist from the platform. The warning here is that not doing the work to be on one of the affiliate platforms and hiring 3rd party vendors don't know your product, and they will not put together the collateral required to be on the platform; that part still falls on your team. It's also important to keep in mind that they cannot help drive those passionate fan type sales, and you miss out on the direct communication with this group of potentially fierce and loyal consumers.
Direct affiliate relationships are a learning curve and will take time, but you own it, and with DTC sales shifting, this is the sale of the future.
Is it time to up your affiliate marketing game?
It seems like there is no time better than now to give affiliate marketing a try or to reinvest time into making it more of a focus for you, whether as a brand or as an influencer.
As an influencer, brands see you in a very different light. They know your value and need your help to move forward. The industry was already shifting at the end of 2019, but no one could have predicted it would focus on affiliate marketing like it is today. Brands understand and value your ability to drive sales and speak directly with their customers. Your favorite brands need those social media mentions and the word of mouth advertising now more than ever, and while that gratitude might not be able to be shown in the same ways as they were even a few years ago, you are valued and very much needed.
As a brand, there is no time like now to focus on building affiliate relationships and look towards the future of DTC sales and marketing and start growing your revenue with the help of affiliate marketers. Starting today will get you a step ahead of tomorrow. And if you have been working directly with Influencers, now is the time to double down on those relationships and ensure long-lasting loyalty.
About the Author, Felissa Elfenbein: Felissa has an MBA in Operations Management and currently works as a Social Media, Influencer, and Affiliate Manager in the Pet Industry. Later this month, she is launching a new project called K9to5K, focusing on the Human-Animal Bond.