Do you have a dog that is active outdoors? Perhaps your dog is more of an indoor dog and therefore is spunky while inside! Then show us in the "Pinnacle Active Dogs Contest" on Instagram!!! The contest starts now and ends 11:59:59 p.m. ET on October 11, 2015.
Here's the scoop, how to enter, and what the prizes entail along with rules:
(1) First,  capture an original photo ("Photo") that depicts your dog being active, preferably outside, but inside activities are acceptable with, "<DOG'S NAME> would love to try Pinnacle Holistic Pet Grain Free Dog Food!"
(2) Second, submit the Photo by uploading it to your Instagram account with a caption that includes "<PET'S NAME> would love to try Pinnacle Holistic Pet Grain Free Dog Food!" and the hashtag #PinnacleHealthyPetContest. Photos without this information will not be considered. Your account must be an open account so that the judges are able to view your entry. If you don't have an Instagram account, create one for free on the Instagram website or app.
That's it!!!
Photos will be judged in one category: Best Active Dog Photo.
Limit one Photo per Contest Entry. Two photos maximum per entrant. Your "Contest Entry" includes your Photo, caption requirements and the hashtag #PinnacleHealthyPetContest.
See the above photo from Tiffany's Diamond Dogs? That's a great example, but use your imagination and dog creativity!
~~~~~~
To Enter:
Upload a photo to your own Instagram account of your pet happy and enjoying life or doing any of the things listed.
Include the pet's name stating why they would love to try Pinnacle Holistic Grain Free Dog Food.
Include the hashtag #PinnacleHealthyPetContest.
~~~~~~~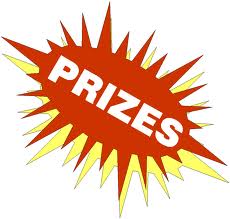 That's it! One winner will be selected and the prize pack is fantastic. Prize pack includes:
*  Pinnacle Holistic Pet Nutrition Dog Products including 3 small bags of grain free dog food and a sample of the canned dog food in the winner's choice recipe;
*  A $45 gift card to PetSmart (to explore other Pinnacle products).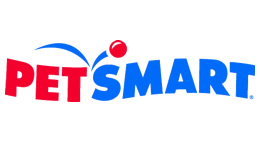 Prize has an approximate retail value of $100.
RULES AND SPECIFICS
Click here for complete rules and specifics.
**About the Judging**
Contest Judging and Finalist Selection. During the Judging Period, a panel of qualified judges, comprising representatives of the Contest Entities, at Sponsor's sole discretion (together, the "Judges"), will evaluate all eligible Contest Entries submitted during the Entry Period to select the Best Active Photo.
Judging Criteria. Eligible Photos will be judged 25% on originality, 25% on visual appeal/image quality, and 50% on adherence to the Best Active Photo focused theme.
Good luck!