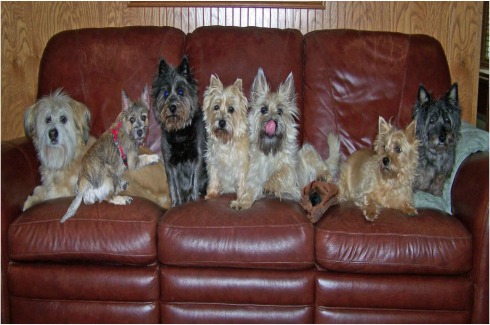 by: Carol Bryant
BlogPaws is excitedly taking some time to spend with family and friends, of both the human and non-human variety. We hope that this Thanksgiving, you are doing much of the same.
Once the pomp and circumstance and reflection of this time and season of thanks is over, out comes the big schutff: BLACK FRIDAY and CYBER MONDAY.
You didn't think we'd forget about our ever-growing community of pet bloggers and microbloggers, right? Here's the inside scoop of when to tune in and a hint at what to expect PLUS a Thanksgiving gift from our home to yours:
Black Friday: On Thanksgiving Night, 11/28/13, tune in at 11:59:59 pm est  right here on the BlogPaws blog to take advantage of a very special invitation for 24 hours.
If you already purchased your BlogPaws Conference ticket, you can partake in this as well. However, if you have not purchased your 2014 BlogPaws Conference ticket, this is the day to do so! One lucky person will be oh so happy they did.
Cyber Monday: On Cyber Monday, the day when the Internet comes alive and prices are slashed left and right, BlogPaws will be participating as well. Tune in on Sunday night, 12/01/13, at 11:59:59 pm est for the launch of our Holiday Sweepstakes. If you already purchased your BlogPaws Conference ticket, you can partake in this as well.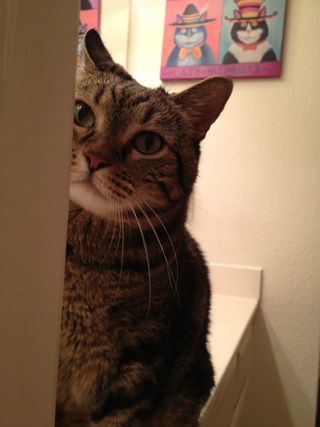 Anyone who has not purchased their conference ticket as of this stage, well, let's just say we've sweetened the deal and the pot. Stay tuned.
In the meantime, we want to give you a glimpse of what takes place at the BlogPaws Conferences. Yes, this ticket makes a great holiday present for yourself or someone you know who wants to get into or get better at blogging. You don't have to be a pet blogger to attend: Our information and sessions are geared with the social media enthusiast in mind for any niche. We just so happen to embrace pets and their parents at BlogPaws.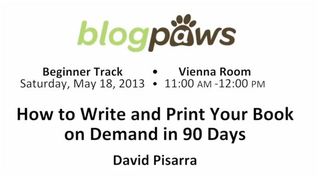 How many of you have ever thought about writing a book (present company included)? Well, at the 2013 BlogPaws Conference in Virginia, David Pisarra addressed attendees with a plan. Pisarra hosted a session about Getting Your Book Written and Published with Print on Demand in 90 Days. Certainly, now is the time to consider doing a book: It's a mere month or so away from New Year's Resolutions.
As a Thanksgiving gift to you all, here's the complete 50-minute session featuring David Pisarra. Enjoy! And don't forget to check back on Friday and Cyber Monday for specials and surprises!
Get your 2014 off to the right start and give the gift of education, networking, and a fresh start: A ticket to BlogPaws 2014 in Vegas, baby!