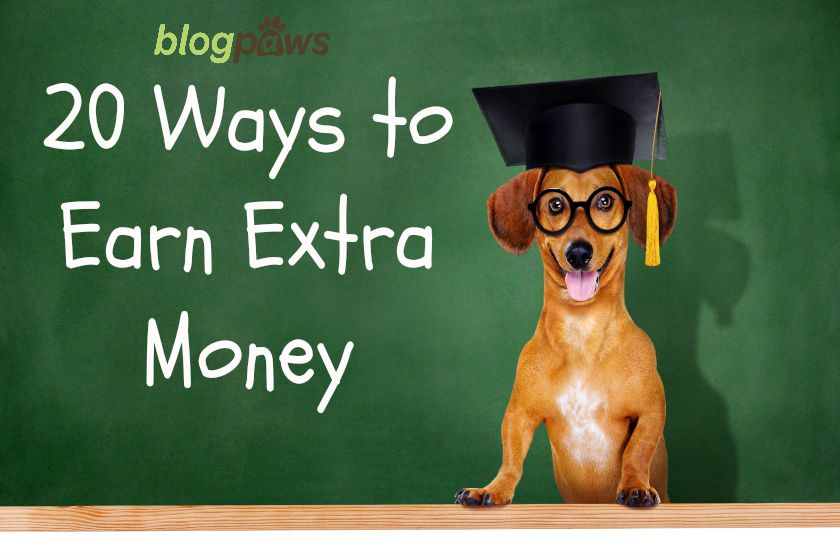 by: Carol Bryant
Earning extra money so that you can achieve your goals is not an easy feat, but a doable one with my favorite word of 2015: (a) plan. Here then are 25 ways you can make extra money…and thus paying not only for your conference ticket to BlogPaws Arizona, but your airfare/gas if you drive, room, and whatever else you desire.
I was inspired by a blog post I read about how a gal decided to do 2500 gigs in a year's time, charging $25 per gig. Now if you do the math, that means: $62,500. That's a lot of moola, right? Perhaps your goals do not need to be as lofty: Maybe you want to save enough to earn $2,000. So doing the math:
Charge: $25 a gig
Full weeks until BlogPaws 2016: 40 weeks
One gig per week until BlogPaws @$25 a week: $1,000
Two gigs per week until BlogPaws @$25 a week: $2,000
So let's make this more doable. If you want more gigs, then increase the number or frequency. For now, let's use two gigs per week starting now until June 23, 2016, the kickoff date of BlogPaws Phoenix. Here are ways to make that money:
1) Apply for BlogPaws Campaigns: These pay more than $25, of course, so be sure to apply for the campaigns as they come out. Click here to learn how to make money with BlogPaws.
2) Writing and Guest Blogging gigs: Don't undercut yourself, but start searching legitimate sites that need guest bloggers or writing assignments fulfilled. Yes, it will take time, but once you have a rhythm, stay with it. I did this when I went back to college and this was back in the mid 90s when the Internet was just growing into its own. Some sites I used:
http://www.freelancewritinggigs.com/
http://www.bloggingpro.com/jobs/
http://forums.writersweekly.com/
http://www.freelancejobopenings.com/
I cannot verify that these will work for you, how up to date some of them are, but this is a good start. You can also find writer's groups and forums on Facebook, Craig's List, and Twitter searches.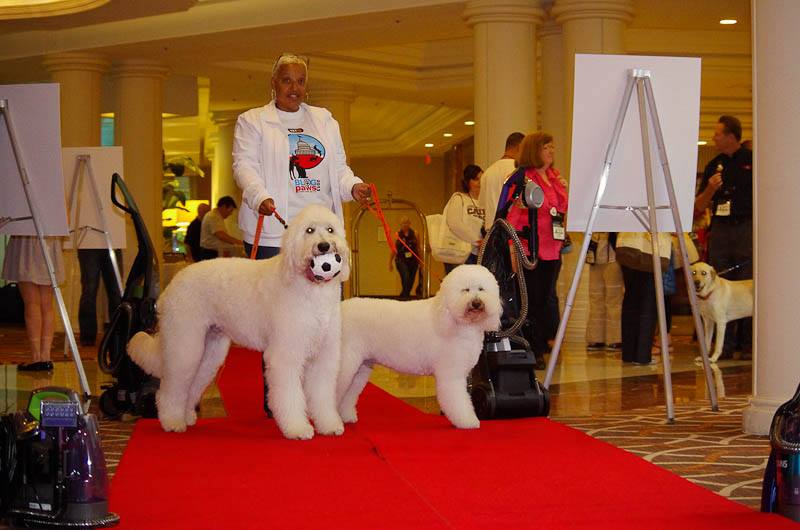 3) Volunteer to Pet Sit or Dog Walk: Seriously, this is something I wish I thought of when I was trying to make money to attend one of the first BlogPaws Conferences. Instead, I cleaned apartments because I wanted that extra money to afford to go. Advertise around your town.
4) Sell merchandise: For about a year, I did eBay and we did pretty decent. If you have a craft or skill of some sort, consider opening an Etsy store. It's prime time with the holidays coming.
5) Transcribe: I actually worked as a medical transcriptionist in a previous life. There are all sorts of folks who need things transcribed from medical to legal to general office work. Though I have not used this service, I have heard of https://microworkers.com/
6) Do some virtual assistant work: A virtual assistant provides services to individuals, organizations or companies via the internet. It's an excellent work-at-home opportunity, too. You don't need to become a full-fledged VA, but perhaps you want to do some social media or blog posts to alleviate the burden for someone. Ask around, get involved in blogger groups online, make your services available. Advertise on your blog. If you can get a steady gig at $25 a pop, this adds up quickly.
7) Yard sale: I say this from experience. My street hosts a yearly street sale and all the neighbors pitch in $5 and we advertise in the paper, get signs, balloons, etc. And this year alone one neighbor made $800 selling stuff from his house. Ask a few folks and when you have a group sale, the traffic tends to be better. We participated and did pretty well. If you make even $100 or $200 bucks, that's a great score.
8) Consider Temping: Temp jobs are good for the interim, pay pretty decent, but keep in mind that  most temp companies don't provide benefits.
9) Perform Tasks: I have not used it, but consider doing some tasks for people in the area. If you are a bit shy or not sure where to start, sites like TaskRabbit.com can give ideas. This site connects you with local people who are willing to pay you for a wide variety of tasks, everything from light carpentry to picking up takeout food.
10) Sell off clothes to consignment shops: Clothing consignment stores accept like-new clothes, shoes and accessories. When the item sells, you get a portion of the proceeds.
11) Go for half: Half.com that is.  This eBay-owned website is a good place to sell textbooks, other books, DVDs and other small items. I have used the site for hard to find books.
12) When I think money, I think Forbes as a resource, and this is their advice on freelancing and some sites: "Freelancing is the next best thing to being paid more for your full-time work, because professional work always pays more than unskilled. To find opportunities, let former colleagues or other personal connections that you're available for freelance gigs. (Here are some ideas on how LinkedIn could be useful for that.) Or, post on marketplaces particular to your field. For instance, Mediabistro, a journalism site, allows freelancers to post profiles of their experience and services. Though these are more up to chance, designers can bid on jobs at 99Designs.com or submit a design at Threadless, to see if it will be crowdfunded. Elance-Odesk also lists many freelance opportunities, and you can also post your own services on Fiverr, although some freelancers say these services create a race to the bottom on fees and so are not very lucrative. If you're new to freelancing, here's how to set your rates, and here's how to negotiate raises with clients"
13) Sell photos online: I see a lot of fabulous photos from bloggers, and you can sell high quality ones to  Shutterstock, Photoshelter, Fotolia, DreamsTime and/or iStock.
14) Work for a company in a department that deals with Social Media Marketing.
15) Become a Social Media Consultant for a brand. Want to know how I ascertained most jobs as an adult? I asked and pursued them: Most of them were not even advertised.
16) Write and sell an ebook, but have a plan and a goal.
17) Run CPM ads not CPC. CPM ads work with you by monetizing the traffic you are already driving to your Blog. CPC ads or Affiliate ads are great if you can drive enough traffic that a small portion of them will click and or click and purchase.
18) Learn from the pros and apply their knowledge to make money blogging. Watch this video.

19) Get a table at a flea market in your area: These are popular around here at drive in movies or shopping center parking lots on weekends: Sell stuff you don't want. It's a good way to clean up, too.
20) Host a Holiday Contest and charge sponsors a fee to get involved, but have a contract and ROI for them so that everything is on the up and up.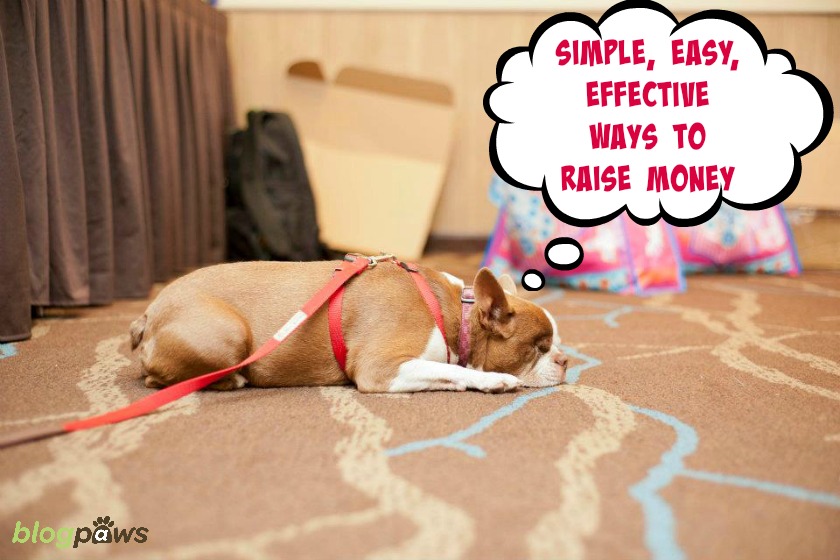 Would you like to partake in this $25 for 40 weeks challenge? Even if you do two gigs a week for $25 a pop, you've saved 2 grand by the time BlogPaws rolls around. For most of us, the Internet and things to do online are probably a big source of accomplishing this challenge.
Did I miss any ideas for gigs?
Remember, don't sell yourself short, don't take on too much work for $25, and nix what you don't want to do and have clear goals.
Keep us posted on your progress and good luck!