Getting Inspired to Create Quality Content
By Dawn White
Blogging is a lot of work! It requires a lot of time and dedication. A blogger can spend as much time (or more!) on their blog as they do in their full-time job. There are times where you may feel uninspired and it can be difficult to generate new ideas.
Today I've decided to share with you what inspires me to create quality content, even when it may get exhausting.
What Inspires Me to Write Quality Content?
Lola and Lexy hands down! Every educational post, product review or Selfie Sunday starts with them in mind. I only review products that I think they would enjoy and I research health-related topics to ensure their well-being.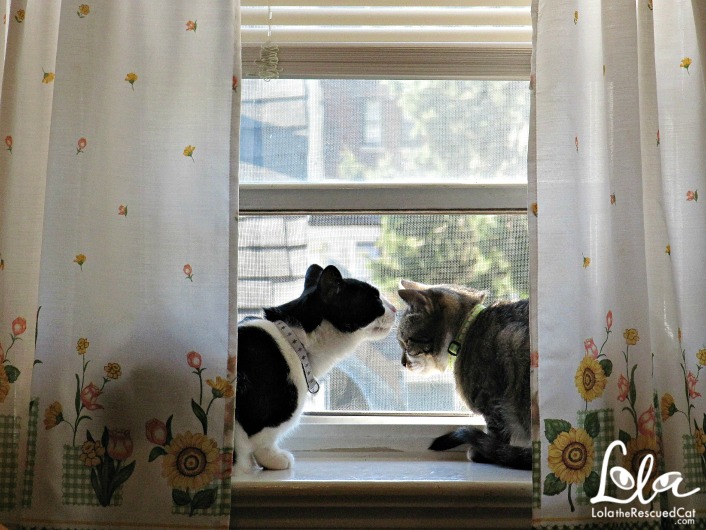 Another inspiration is my readers. I have established a dedicated following of people who comment on every single post I write. Their opinions matter greatly to me. I always strive to create content that is enjoyable to them and will make them want to come back for more.
Where Do I Get My Post Ideas?
My ideas come from a variety of places, but they all start with my tagline; Advocacy. Education. Entertainment.
Lola and Lexy were adopted from shelters, which motivates me to write about rescue, advocacy and to promote adoption. I also regularly visit shelters and love sharing my experiences. My regular readers already know how much I love Tabby's Place!
What Makes it Work?
What makes quality content work? Being honest and genuine to your brand, yourself and your audience. I've declined reviews for products that I knew just wouldn't work for my girls. I knew I wouldn't be able to give an honest, open-minded opinion on something they wouldn't use or like. It's not the end of the world to do this! Brands actually appreciate your honesty and will still be willing to work with you on other projects that works for you and your four-legged companions.
What Keeps Me Going?
The answer to that question is easy. You!
Some of you read and comment on every single post I write, and some (like me) visit semi-regularly when life allows. Every comment you make, every private message you send me, every question you ask about my girls lets me know how much you care, and that you enjoy visiting us.
Please head over to Lola the Rescued Cat to read Dawn's full article, "Getting Inspired to Write Quality Content."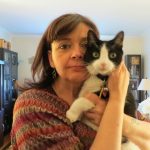 By day, Dawn White is a Behavioral Psychologist (working with adults with Intellectual Disabilities and Autism), and a Licensed Massage Therapist (teaching in a massage therapy program.) By night she is the award-winning writer and blogger behind Lola The Rescued Cat and the author of Lola: Diary of a Rescued Cat. Lola, Lexy, and Dawn promote advocacy for adoption and animal rights, educate their readers on how to give their cats the best lives ever, and entertain with their wit and escapades.