As you know, BlogPaws is now part of the Chewy.com family.
With big change comes big opportunity: If you attended the tenth anniversary BlogPaws conference last week in Kansas City, you saw many of the new, exciting things on the horizon.
You might even have met members of the Chewy team who will be integral members of the BlogPaws community and who will continue to drive this organization's growth: Mara Castro, Sydney Villegas, and Brooke Millea. You'll see their names and faces popping up all over the community, so please make sure to introduce yourself and give them a warm BlogPaws welcome!
With these changes come additional adjustments within BlogPaws itself.
Today, Aimee, Bernard, Carol, and Maggie say goodbye–not to the BlogPaws community but to the BlogPaws organization.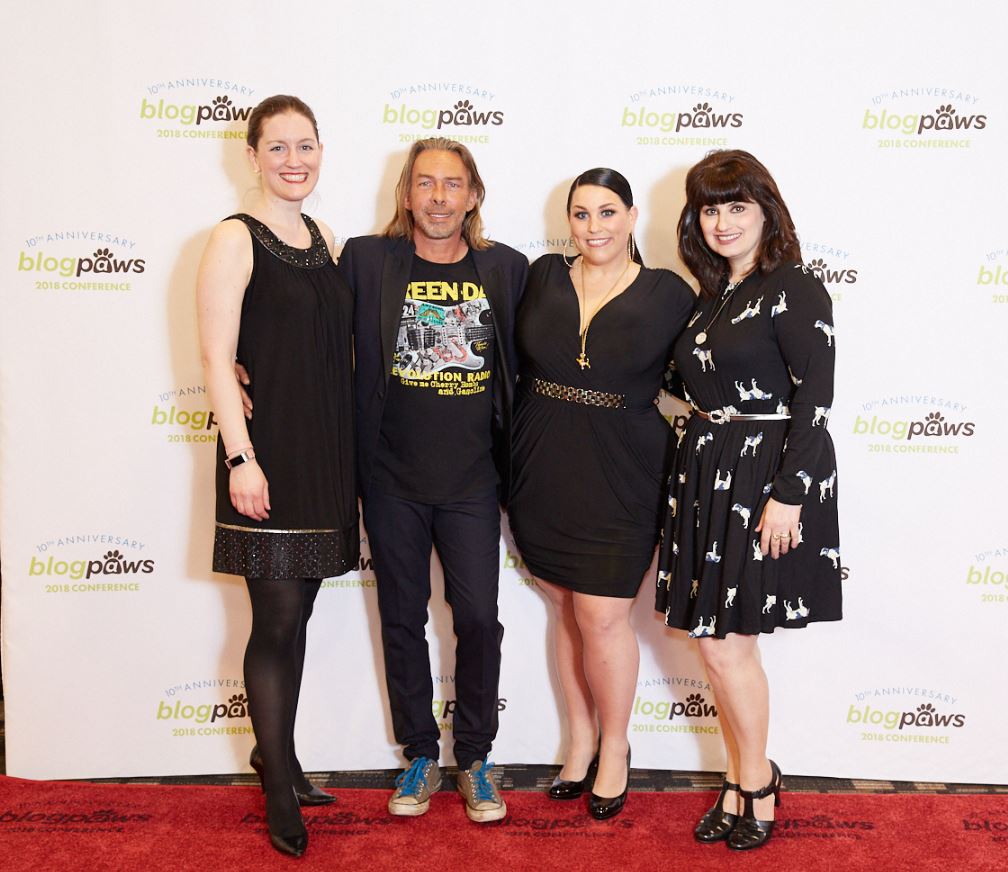 Exciting things are coming for this organization, and as we move into other spaces and roles, we look forward to being active members of the community and watching the changes as they unfold.
We've each come to this community as a natural extension of our love of pets, and this community has become a piece of our identity. So, while we may no longer be employed by Chewy, we will still be members of BlogPaws.
While we say goodbye today, we hope and expect to stay in touch with the beloved friends and family we've made through this community.
BlogPaws has left its pawprint on our hearts.