When you work from home, chances are your friends and family think you "work" from home. This means, when they have an errand to be run, a child to be watched, a dog to be walked, or a coffee to be sipped, they will call upon you.
Working from home, my pet blogging friends, is one of the biggest perks of being a full-time self-employed writer. Working from home can also be one of the biggest distractions and enabler of missed deadlines I have come across when talking with my pet-blogging friends. My first month or so of full-time self employment saw me pulling all nighters and working weekends because I, frankly, screwed around during the week. I took long walks in the woods with the dogs, I watched shows that I had DVRd, I went shopping, I went to lunch with friends, I stared at the computer screen then decided to poke around on Facebook. Then, gulp! It's deadline time and I am going to have to miss family events and family dinners because now all of a sudden I had to get work done. Whose fault was it? Well, naturally it was mine. But I have to tell you, one of the benefits of being your own boss is setting your own schedule, but set one you must!
If you want to be taken seriously as a writer or business owner, you need to set up good work habits from the start. Plus, if you get assignments and then miss deadlines, guess what? You won't continue to get assignments. Food for thought.
Here are my tips for how to effectively work from home
Set up your workspace and office ground rules. You may have to start your self-employed pet blogging life with your "office" being a corner of the kitchen table, and if that's the case, then stake your claim. If you can find a room with a door, even better, especially if you have to make client phone calls.
Regardless of your workspace, set it up for productivity. Gather your necessary supplies, make it personal, and make it work related. Don't put up your bill paying paraphernalia on your work desk space. Separate work and personal life.
What are some ground rules you should set with friends and family for your office time? Here are a few to consider:
Even though I am working from home I am NOT HERE. (If you were working in an office, they couldn't bug you for a sandwich, right?)
Don't open the door without knocking first. You could be on a client phone call.
It's your office space; it's not a place for everyone to congregate just because they have free time.
Your work computer is for just that, work. If your family wants to play Candy Crush, they need to find a new computer to play it on.
Respect my business hours. If necessary, post your office hours on the door as a reminder.
Put together your daily check list
Call it what you will: A to-do list, project chart, check list. This list performs the function of keeping you on track with client tasks. If you write down your annual projects or weekly or monthly or daily projects then you can track your progress on them.
I firmly believe that "what gets written down gets done."
When you're first starting out, write down EVERYthing you need to accomplish, no matter how small or mundane. What you're doing is setting up the routine for your method of work and it will help start you off on the right track.
Once you do an item on your to-do list, cross it off. Don't toss your to-do lists, keep them to track overall progress OR keep them to track what you're not getting done. If you start out every day with ten items on your list and you end every day with ten items on your list, you need to take some time to determine why that is. Why aren't you getting your to-dos done? Knowing this is critical to your success as a self-employed pet blogger.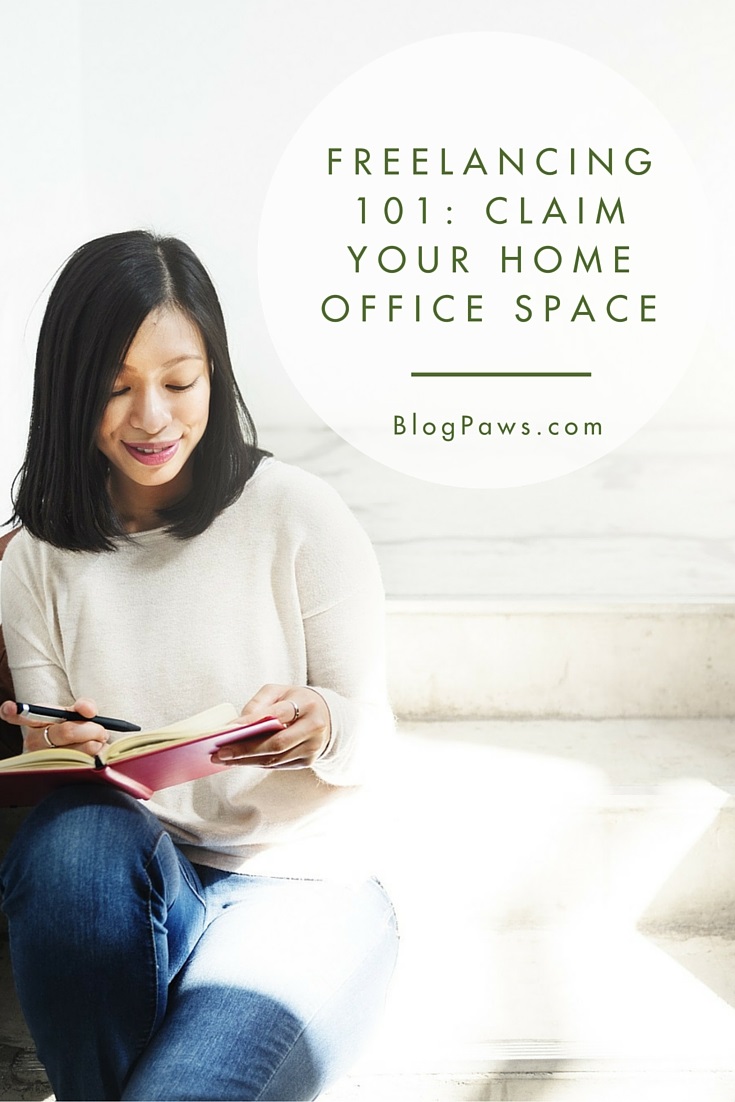 Manage your tasks
You can't truly manage time. Why? Because time ticks along whether you're being productive with it or not. You need to manage tasks and expectations.
To manage your tasks you need to be diligent in getting them done. That means turning off Facebook notifications. It could mean not checking your email first thing in the morning. It could also mean setting up specific times when you will check email and return phone calls.
Manage your digital distractions and you will work more efficiently. Consider that if a project is going to take you four hours with no distractions and you are continually distracted, you will need to budget additional time or risk missing a deadline.
Remember, multi-tasking is not your friend. Concentrate on one project at a time.
Put on some clothes!
Sure you can work in pajamas or sweatpants or sans pants, right? But I urge you to take yourself and your work time seriously. You wouldn't go to the office in pajamas would you? I'll bet the answer is no.
My morning routine is to get up, wash my hair, do my make-up, put on pajamas then go have my coffee and breakfast. After that I go, get dressed and get into my office and start working. It may be a mind game I play with myself, but pajamas don't mean business. Clothes mean I am at work and producing content for clients. I don't get into business casual clothes and most days I will be in jeans and a t-shirt, but I am wearing underpants and a bra!
Getting dressed will help you take yourself and your business more seriously. Getting dressed will also show your family that you're taking yourself and your business seriously. It's a win-win.
Get away from the desk
You need to schedule regular breaks and lunch away from the computer screen. If, like me, you work with a houseful of pets, you do take breaks because the dogs always have to pay a visit to Mother Nature. But I also get up from my desk chair every hour and walk on the treadmill; I walk one mile every hour. By the end of the day I have done about six miles and am feeling pretty good about myself. This is necessary for me because of all of the health issues I was "presented" with at the first of the year. If I don't take care of myself and get sick, who's going to do my work and pay the bills? It's a good motivator to get walking.
I also step away from the computer and eat my lunch at the kitchen table. I don't have anything that is so pressing that I have to eat in front of the computer.
A standing desk is also a great idea for those of us who work from home and spend most of the day sitting on our butts.
Treat your business like a business
In addition to keeping office hours and getting dressed, you will want to track your income and expenses. Treat your pet blogging business like a business. Talk with an accountant and set up a separate bank account if he feels you need it.
If you're not certain whether you're "making it" as a freelancer, what better way than to look back at a spreadsheet or bookkeeping program and being able to see that you have brought in more money than you spent!
Be an organized writer
Your organizational skills could mean the difference between business success or business failure. You have to organize your time. You need to organize your tasks. The desk on which you work needs to be organized.
Here are some tips to get you started off on the right foot, organizational-wise:
Use a calendar – whether digital or paper. Track meetings and deadlines.
Write a to-do list every day. I suggest making your to-do list for the following day before you leave the office at the end of the day.
Find a place for all of your necessary work items. Your calendar, your papers and files, sticky notes, etc. This means you should also organize your virtual desktop – what good is it if you're working on a project, saving it to your desktop and then you can't find it when you need it? Gulp!
Stay connected
You need to continue to build your network by getting out of the office and meeting business colleagues. Join networking events. Attend Chamber of Commerce meetings. Attend conference like the BlogPaws 2016 Conference as a way to stay on top of trends in the industry and to get out from behind the keyboard.
When you became a freelancer, what did you have to do to truly let everyone know that you're working?
What tips can you offer to someone in the industry who is looking to become self employed?
Robbi Hess will be speaking on Time Management  For The Blogger at the BlogPaws 2016 Conference. She is an award-winning author who works with clients on time management issues as well as content creation and content strategy at All Words Matter.
Images:9Chai/Shutterstock.com and Rawpixel.com/Shutterstock.com